In New Hampshire and South Carolina, Donald Trump wants to give his presidential campaign new impetus. And he urgently needs it. Because so far there has been a lack of energy, a fresh message – and above all support.
Donald Trump is back on stage. More than two months after the official announcement of his candidacy for 2024, the ex-president is starting the election campaign again. But instead of huge rallies in the atmosphere of an up-and-coming pop star, this time he takes an unusually unspectacular approach.
In the small town of Salem, in the US state of New Hampshire, Trump appears in a high school auditorium on Saturday. Ironically, at the annual state party meeting of the Republicans, he emphasized his challenge to the "corrupt political establishment." He himself was "angrier and more determined than ever," affirmed the 76-year-old. Trump later travels to the capital, Columbia, for a second appearance at the South Carolina Statehouse. An unusual choice of location for someone who regularly rails against state institutions.
But while the framework is new, the ex-president's messages ring all too familiar.
Donald Trump opens the election campaign with the old tune

In New Hampshire, it's less than three minutes before Trump repeats the old ploy of the stolen 2020 election. Next year's presidential election is "our only chance to save our country," he announced to hundreds of supporters in South Carolina. Both states are among the first to start primary elections in just under twelve months.
As in previous election campaigns, Trump quickly slips into the well-known "us against you" pattern. He praises his candidacy as a "protective shield for the country from communism and Marxism". He accuses his critics in his own ranks of being "even more dangerous than the Democrats". He promises to ban transgender athletes in women's sports and gets the crowd cheering as he declares war on left-wing "indoctrination in schools."
He denies that electric cars are environmentally friendly. The real threat to the country's prairies, oceans and birds are – clearly – the wind turbines.
"We need a president who is ready to get started on day one," Trump advertises, insisting on an economic plan with massive tax cuts. At the time, his own government was about to eliminate the national debt, he claims. In reality, the debt grew by about $7.8 trillion during his tenure. A Russian war of aggression in Ukraine? If it hadn't happened to him in the White House, Trump said. A steep template for the Kremlin's propaganda.
Presidential Elections 2024
Donald Trump wants to go back to the White House – these Republicans could be dangerous for him
There is a lack of energy, fresh topics and support

Trump wants to give his presidential campaign fresh impetus with a mixture of old polter manners and a new setting. And he urgently needs it. So far, it lacks energy, a fresh message, and—perhaps most importantly—widespread support from senior Republicans.
Trump had announced his renewed candidacy exactly a week after the midterm congressional elections, in which the Republicans had done significantly worse than expected. Quite a few candidates supported by Trump suffered severe defeats. Many Republicans therefore hold their ex-president responsible for the missing red wave, which cost them control of the Senate and some important governorships.
The fact that Trump is no longer the undisputed number one in the "Grand Old Party" (GOP) is also shown by the absence of some of the state's most prominent Republicans during his appearance in South Carolina. Not present were former governor Nikki Haley, Senator Tim Scott and Trump's ex-chief of staff Mick Mulvaney, who has already spoken out in favor of another candidate for 2024. Meanwhile, both Haley, who was Trump's ambassador to the United Nations, and his former staunch supporter Scott are weighing their own candidatures.
And where there is no support, there is no money either. Several former supporters of Trump have already publicly stated that they are no longer supporting him with donations, but instead his biggest competitor: Florida Governor Ron DeSantis. He was able to triumph in the midterms with outstanding results, but has not yet officially announced his candidacy.
He's still ahead

Trump is still the only major Republican candidate in the spotlight. Even if he finds himself in a weaker starting position than the last two times. Some polls suggest DeSantis would do better than Trump in a head-to-head race. However, the big test on the national stage is still ahead of the man from Florida.
And Trump is also under legal pressure. Five different investigations are currently underway against him – also because he illegally took hundreds of secret documents from the office.
Despite all the roadblocks, leaders on both sides of the party spectrum see him as the most likely Republican nominee for 2024. His influence within the GOP is still significant, and his key supporters remain loyal. "Together we will close the unfinished business to make America great again," he called out to his jubilant South Carolina supporters.
But the spark that Trump always gave at the beginning of his election campaign in the summer of 2015 has faded. His biggest challenge over the coming months will be rekindling it among voters.
Sources: "", "", "", "", with AFP material
Source: Stern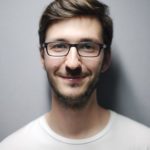 I have been working in the news industry for over 6 years, first as a reporter and now as an editor. I have covered politics extensively, and my work has appeared in major newspapers and online news outlets around the world. In addition to my writing, I also contribute regularly to 24 Hours World.