Again and again, federal states and municipalities warn of overburdening when accommodating refugees. The interior minister is now announcing a summit meeting. The Union sees Chancellor Scholz as responsible.
Because of the difficulties in accommodating refugees, Federal Minister of the Interior Nancy Faeser has announced a top-level meeting in her ministry. She sees "that there is still a need for action, and that's why I will now invite everyone involved to another refugee summit at my house," said the SPD politician on Sunday evening on the ZDF program "Berlin direct".
She will send out the invitations this week, "because I think we have to do everything we can to relieve the local authorities in a joint effort." She did not give a date for the meeting.
The head of the Union faction had previously called for a refugee summit between Chancellor Olaf Scholz (SPD) and the federal states. The Parliamentary Secretary of the Union in the Bundestag, Thorsten Frei (CDU), told the "Tagesspiegel am Sonntag" that there had to be talks about "limiting asylum migration and finding a solution for distribution, care and accommodation". "We finally have to talk about effective measures to limit asylum migration."
Wüst warns of overload
North Rhine-Westphalia's Prime Minister Hendrik Wüst (CDU), like other state and municipal representatives, warned of overload due to the increasing number of refugees. Promised funds from the federal government must finally flow, further help is needed, Wüst demanded according to "Welt am Sonntag" in a letter to Faeser. He also complained that real estate provided by the federal government for refugee accommodation was often in an unusable condition.
In October, Interior Minister Faeser held a top-level meeting with state and local government representatives on the subject of refugees. She said on ZDF that her house is in constant contact with the municipal umbrella organizations and emphasized: "We have already done a lot." The federal government has made "well over 300" federal properties available and is providing very strong financial support. "We gave 3.25 billion for the municipalities for the last year alone. We have now made 2.7 billion available for the new year. But we are also urging the states to pass on this money one-to-one, that It's not the case in every state." She is also committed to a "more solidarity-based distribution" of refugees at European level.
More asylum applications than since 2016
In Germany, more people applied for asylum last year than at any time since 2016. According to annual statistics from the Federal Office for Migration and Refugees, almost 218,000 people made such a request for protection in Germany for the first time. That was almost 47 percent more than in 2021. The approximately one million war refugees from Ukraine who were admitted to Germany last year did not have to apply for asylum. You receive immediate temporary protection on the basis of an EU directive.
According to research and calculations by "Bild" (Saturday), the accommodations for asylum seekers in Germany are currently 64 percent (43,672 of 67,877 places) occupied. The newspaper reports, citing statistics from the Federal Ministry of the Interior from January 2023. The rate varies in the federal states, it is lowest in Saxony at 18 percent and highest in Thuringia at 96 percent. According to "Bild", it was 58 percent in NRW, but there was no information from Saxony-Anhalt.
Admission of refugees controversial according to survey
According to a survey, the admission of refugees is currently controversial among the population. The representative survey by the opinion research institute Insa on behalf of "Bild am Sonntag" showed that 51 percent of Germans believe that Germany has taken in too many refugees. 33 percent consider the number to be appropriate, and 11 percent believe that Germany should take in more people.
Chancellor Scholz emphasized in an interview with "Bild am Sonntag" that Germany needs skilled workers from non-European countries. At the same time, he spoke out in favor of more consistent deportation. "If Germany guarantees protection to people who are being persecuted, those who cannot claim this protection must go back to their homeland," he said. The prerequisite for this is that the home countries also take back their compatriots, "that's what's often lacking." In return, legal channels are opened up so that skilled workers from these countries can come to Germany.
The traffic light coalition is planning new migration policy measures for this. The federal government's new special representative for migration agreements, Joachim Stamp, campaigned for migration agreements with partner countries that should be offered a contingent of regular German visas for their citizens – on the condition that they take back criminals, dangerous people and citizens who have entered Germany illegally, i.e. deportations make possible. "We want to create opportunities for a limited and contingent number to be able to apply regularly for the German labor market, provided that those who try it on their own and who have no right of asylum here are taken back by their countries of origin without any problems," said the FDP Politician of the "Frankfurter Allgemeine Sunday newspaper".
He also announced that he would consider moving asylum procedures abroad. This should be done in compliance with the Geneva Refugee Convention and the European Convention on Human Rights. "Then people rescued on the Mediterranean would be taken to North Africa for their procedures," Stamp said. But that requires a lot of diplomacy and a long lead time. The traffic light parties SPD, Greens and FDP had already agreed in their coalition agreement to examine whether the determination of the protection status "in exceptional cases" is possible in third countries while respecting the Geneva Refugee Convention and the European Convention on Human Rights.
Source: Stern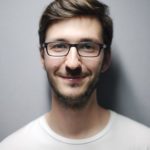 I have been working in the news industry for over 6 years, first as a reporter and now as an editor. I have covered politics extensively, and my work has appeared in major newspapers and online news outlets around the world. In addition to my writing, I also contribute regularly to 24 Hours World.