The "State of the Union" is an indicator of the political mood in the USA. This time Biden's speech is about polarization, extremism and police violence – and about global upheavals.
US President Joe Biden extended his hand to Republicans in Congress in a speech before the House. "To my Republican friends, we were able to work together in the last Congress, there's no reason we can't work together in this Congress and find consensus on important things," Biden said in his State of the Union address last night (local time). before both chambers of Congress. Conflicts would not advance the country.
During his speech, Biden was confronted with new majorities in Congress. Since January, its Democrats have been in a minority in the House of Representatives, making it even more difficult for the government to pass legislation. Republicans won a narrow majority in the House of Representatives in November's midterm elections.
Interjections after critical tones
At the same time, Biden criticized the Republicans' socio-political course. Rather than let the wealthy pay their fair share of taxes, some Republicans want to review health insurance and Social Security benefits every few years, Biden said. However, the Democrat promised that he would not allow social security to be cut. He will veto any moves in this direction.
Some Republicans reacted to Biden's statements at this point with heckling. Biden defended himself, saying some Republicans actually suggested those things. Just out of politeness he doesn't mention their names.
extremism and police violence
With a view to the danger of politically motivated violence, Biden recalled the physical attack on the husband of top politician Nancy Pelosi. "Such a heinous act should never have happened," said the US President. The perpetrator used the same language as the people who stormed Congress on January 6, 2021. "We must not offer hate and extremism in any form a safe haven," said Biden.
In addition, the US President called for cross-party support for police reforms. Also present at the address were Tire Nichols' mother and stepfather. The African American was brutally beaten by five black police officers during a traffic stop in Memphis, Tennessee, on January 7 and died as a result of his injuries.
"What happened to Tire in Memphis happens too often. We need to get better: train law enforcement better, hold them to higher standards," Biden said. "Let's get together and finish police reform."
Focus on "Made in America"
Meanwhile, Biden also praised the low unemployment rate of 3.4 percent as an achievement of his government: "We have already created 800,000 well-paid jobs in manufacturing, the fastest growth in 40 years," said the Democrat and also announced the creation of hundreds of thousands more jobs .
Inflation caused by the pandemic and the Ukraine war is still a big problem, but fuel and food prices are now falling again in the USA. "We are currently in a better position than any other country in the world."
He also wants to support the domestic industry even more and rely on the "Made in America" ​​principle. "We're going to make sure the supply chain for America starts in America. The supply chain starts in America," Biden said. He was criticized for relying on American products. But he will not apologize for it, emphasized the Democrat. "This is fully in line with international trade rules."
support for Ukraine
In defending against the Russian war of aggression, Biden once again promised Ukraine long-term support: "We will stand by you as long as it is necessary." The "brutal" attack on Ukraine ordered by Russian President Vladimir Putin has tested America and the world, Biden said.
America and its partners stand up for democracy and fundamental values. The United States led the international response to Russia's war. "We united NATO and formed a global coalition. We opposed Putin's aggression. We stood with the Ukrainian people." And the United States will continue to do so.
Amid global upheaval, Biden called on Americans for courage and determination. The world is at a turning point, "one of those moments few generations live to see, when the direction we take now will determine the course of this nation and the world for decades to come." The Americans are not powerless in the face of this, but have it in their own hands to shape this moment.
Source: Stern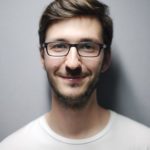 I have been working in the news industry for over 6 years, first as a reporter and now as an editor. I have covered politics extensively, and my work has appeared in major newspapers and online news outlets around the world. In addition to my writing, I also contribute regularly to 24 Hours World.