According to the US, the government in China is considering supplying weapons to Russia. Should that happen, there would be consequences, warn the United States and the EU. But why are arms okay for Ukraine but not arms for Russia?
As early as mid-March last year, exactly eleven months ago, the United States warned China not to supply weapons to Russia. At that time, the first month of the war in Ukraine was just coming to an end. Now, a year after the invasion began, US Secretary of State Antony Blinken feels compelled to repeat the warning. Any delivery of arms and ammunition to Moscow would cause "serious problems," he told CBS.
China denies gun allegations

The words are prompted by information that the government in Beijing is considering "providing lethal support," according to the foreign minister. When asked what "deadly support" entailed, he went on to say, "everything from ammunition to the guns themselves." However, China rejects such accusations: Washington is spreading "false information," according to the Chinese foreign office.
In addition, it is "the United States and not China that constantly sends weapons onto the battlefield," the agency spokesman continued. China is trying to "promote peace and support dialogue" in the Ukraine conflict. At the Munich Security Conference, a Beijing representative announced that he would present a "peace initiative." It is expected to be presented on February 24, the first anniversary of the war.
Asking why arms sales to Ukraine are okay but arms sales to Russia isn't sounds, on the surface, like double standards. However, there is definitely a difference between providing a state with war material for self-defense and supporting a country that is waging a war of aggression that violates international law. Western governments are also imposing sanctions on companies that supply armaments to Russia.
Chinese companies on sanctions list

China is Russia's most important remaining partner, which has been largely isolated internationally since the Russian invasion of Ukraine around a year ago. The Chinese company Sinno Electronics is on the US sanctions list because it is said to have done business with a Russian armaments company. The move was also seen as a warning to other Chinese companies exporting parts for military equipment to Russia. Nevertheless, many companies manage to legally export their products to the aggressor state. European owners simply set up new companies in countries that do not penalize trade with Russia, such as Turkey.
Military experts like Sönke Neitzel from the University of Potsdam are certain that China has been supplying military equipment to its large neighbor for some time. According to the US broadcaster CNN, these are not weapons, but much needed material such as uniforms, helmets, bulletproof vests and surveillance drones. At the end of last year, conspicuous flight movements were registered between China and Russia. According to media reports, Antonov transport planes took off from Chinese cities such as Zhengzhou and Urumchi several times a week. In the towns there are logistics centers and branches of armaments companies.
Guns over North Korea?

The government in Beijing may also be helping its Moscow allies through the pariah state of North Korea. Sinologist Klaus Mühlhahn said: "For economic reasons, China is doing a lot to ensure that it doesn't appear as if they are violating Western sanctions. At the same time, they want to avert a Russian defeat at all costs. Therefore, supplying their own weapons via North Korea is also an option ."
HIMARS, Leopard 2 and Co.
Which country supplies which weapons to Ukraine?
Support for a tougher course on China is also coming from Europe. Luxembourg Foreign Minister Jean Asselborn said Chinese arms sales to Russia would mark a "dramatic turn" in the war of aggression against Ukraine. He said yes to the question of whether the EU would then impose sanctions on China. Asselborn referred to the EU punitive measures already imposed on Iran for supplying combat drones to Russia. "If China were to supply weapons, something similar could very quickly follow," said Asselborn.
Sources: DPA, AFP, T-Online, , , ""
Source: Stern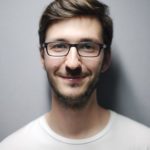 I have been working in the news industry for over 6 years, first as a reporter and now as an editor. I have covered politics extensively, and my work has appeared in major newspapers and online news outlets around the world. In addition to my writing, I also contribute regularly to 24 Hours World.