As a professional cyclist in Germany, he has shown endurance. Now Richard Geng from Berlin is the deputy sheriff behind the wheel of a patrol car in California and patrols at night.
By Barbara Munker
Whenever Richard Geng goes to work, he says goodbye to his family. "I always say goodbye, even if the kids are over at grandma's, I drive past there," says the native of Berlin. "It could be that I won't come back," he adds. Even now he hugs his little daughter (2) and six-year-old son tightly. The cop is keeping their names under wraps out of prudence.
The 37-year-old is a deputy sheriff in Monterey County, California. His territory includes picturesque coastal regions, but his nightly deployments in the patrol car usually go through rural areas, into the hinterland with gang crime. "Drugs, guns and gangsters" make the job exciting for him, says Geng – but drugs, guns and gangs are dangerous.
On patrol with the German cop

Friday evening, late January: Geng is ready for the next night shift. The German cop, who now also has US citizenship, is traveling alone in the powerful Dodge patrol car. The sheriff's star shines on the heavy protective vest, the Glock pistol with a magazine for 17 rounds in the holster, the semi-automatic Colt rifle in the car "and extra ammunition in case there's a bigger shootout," Geng enumerates. He was recently named "Deputy Sheriff of the Month" after a traffic stop found a kilogram of methamphetamine drugs. "For a normal striped bull like me, that's a decent amount," says Geng with a wink.
He drives at walking pace in the dark through the village of Castroville, also known as the "artichoke center of the world". Young men are standing in front of a corner shop that sells alcohol. Geng doesn't stop, but he wants to show presence. The region is home to rival street gangs. They would use specific characters and colors. "Norteños wear red, Sureños wear blue," explains the policeman. During his service in the Salinas prison, he learned a lot about the notorious gangs.
From cycling to the police service

From a sports professional in Berlin to the police service in the USA – that's an unusual career path. The former professional cyclist moved to the US state of Colorado in 2009 to study sports science. He also worked as a trainer and coach, starting in 2012 with his own company in Berlin. In 2015, Geng made headlines in cycling circles when he climbed Mont Ventoux, a notorious mountain stage in the Tour de France, nine times in 24 hours. In the effort, he covered more than 375 kilometers. By then Geng was already married to a Californian he had met while studying in Colorado.
In the fall of 2015, when their first child was on the way, they moved to their hometown of Salinas, closer to their parents. There he started his new career in the police service. She lives here with constant concern for her husband, admits the 34-year-old with a view to gangs and gun violence. In Berlin, she wasn't even scared alone on the subway at night, says the mother of two, who works at the Monterey Bay Aquarium in the coastal town of Monterey.
Lost places in Germany
Haunted places: In the middle of downtown Frankfurt, the old police headquarters is falling apart
Danger of "ghost guns"

There is little time left for family life. Geng works 12-hour shifts overnight, sometimes even 16 hours at a time. There is a lack of staff in the sheriff's office, but the Berliner feels called to the task – despite the dangers. California even has "super strict" gun regulations compared to other US states, but it's easy to get guns. "Ghost guns," self-assembled firearms without serial numbers, some made with 3D printers, are a problem, Geng complains. Young people would tinker these weapons themselves inexpensively. Geng has been on duty in the patrol car for two years, but "fortunately" he hasn't experienced any major shootings so far. An incident of attempted murder, in which a husband held his wife and children at gunpoint, was his most dangerous act to date. He just barely got around the firing.
Blue lights and sirens

But the constant tension can be felt during the nightly operations. With flashing lights and sirens, Geng follows a truck that is speeding through a town much too quickly. The car stops on a dark side street. Geng shines bright headlights on the vehicle. Hidden, he walks around the back of the patrol car and approaches the car from the right. If the driver suddenly jumps out, the patrol car is like a protective shield for him, Geng explains his tactics. Everything goes well this time. No drugs or alcohol, no gun involved – the speeder gets away with a warning.
"The greatest protection is simply being sensible with people," says Geng. Meanwhile, cases of police brutality continue to rock the United States, such as recently in Memphis, Tennessee, where Black Tire Nichols was brutally beaten at a traffic stop and later died of his injuries. Authorities released police video showing five officers beating Nichols, whose death led to an indictment.
After the death of Patrick Lyoya – Bodycam shows conflict between police officers and African Americans.
Bodycam for self-protection

So far, Geng hasn't worn a body cam on his missions, but the sheriff's office plans to equip officers with one later this year. You would already receive "an incredible amount of training" on the subject of violence. For example, certain strangleholds were banned. Geng says that consideration is particularly important for people who are unable to follow commands, for example because of mental disorders.
His patience will be tested later that night. A homeless man, staggering on the street from a drug intoxication, is taken into custody at 3 a.m. in the morning. Another patrol car approaches. The man squirms, the handcuffs are difficult to put on. "William, stop that," Geng says in a calm voice to the neglected man. He hits his head on the car several times while on methamphetamine.
Busy even on quiet nights

Geng spreads out the man's few belongings on the bonnet: a lighter, foil with drug remains, small change, scraps of paper and plastic waste. The homeless man has violated the conditions of probation several times, and again he ends up in prison to sober up. But first it goes to the emergency room of a hospital, that's the rule. William staggers, Geng supports him under the arms. It's 6 a.m. when the cop hands the case over to his colleagues in jail.
Geng covers more than 200 kilometers on each shift in his extensive territory. A handful of traffic controls, two arrests, the forced admission of a young woman to a psychiatric ward – it was a relatively quiet night, the Berliner sums up. He still has five hours in which a lot can happen.
Source: Stern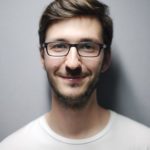 I have been working in the news industry for over 6 years, first as a reporter and now as an editor. I have covered politics extensively, and my work has appeared in major newspapers and online news outlets around the world. In addition to my writing, I also contribute regularly to 24 Hours World.