US diplomats have been reporting mysterious complaints for years – it all started in Cuba's capital. Since then, various theories have grown up as to the cause. US intelligence services now have new insights.
Dizziness, nausea or headaches: the majority of US secret services assume that no "foreign adversary" is responsible for the so-called Havana syndrome among American diplomats.
The reported ailments are instead likely the result of pre-existing conditions, other illnesses or environmental factors, a report released yesterday said. As with any intelligence assessment, the investigation is never fully complete, said US State Department spokesman Ned Price. We will therefore follow up on new clues.
Headache, hearing loss, nausea
Since 2016, numerous US diplomats living in Havana, Cuba, and their families have complained of mysterious headaches, hearing loss, dizziness and nausea. The embassy staff was then initially reduced to a minimum. Similar complaints were later reported elsewhere in the world.
Sufferers said the symptoms started after they heard a strange noise or felt intense pressure in their head. The US government then did not rule out that this could be some kind of attack – but it was always emphasized that they did not know what was behind it.
According to the Washington Post, seven US secret services have now reviewed well over a thousand cases in dozens of countries. The majority of authorities concluded that it was "very unlikely" that a foreign adversary was responsible for the symptoms. However, there are still gaps in the assessment and it is also difficult to collect information about foreign opponents, it said. However, medical, environmental and social factors have been identified that could plausibly explain many of the complaints reported by those affected.
Electromagnetic radiation was discussed
Last year, an independent panel of experts came to the conclusion that some cases of Havana syndrome could have been triggered by some kind of targeted use of electromagnetic radiation. There are "several plausible ways" to use electromagnetic pulses of a specific frequency spectrum in such a targeted manner, according to the report published by intelligence coordinator Avril Haines and CIA director William Burns at the time.
Other hypotheses such as only the use of chemical or biological substances were considered implausible in view of the observed symptoms.
Price of the State Department has now made it clear that the number of reported cases of "anomalous health incidents" has decreased since 2021. The current findings of the secret services "in no way call into question the experiences and symptoms that our colleagues and their family members have reported in recent years," he emphasized. The top priority is still the health and safety of all colleagues.
Victims do not feel heard
The White House made a similar statement. The US government remains convinced that those suffering from the symptoms should continue to receive additional financial support, said US President Joe Biden's spokeswoman, Karine Jean-Pierre.
Many of those affected claim that they were the victims of a premeditated attack. Again and again, Russia is mentioned as a possible cause of the complaints. There is no "credible evidence" for this, according to the report by the secret services.
The diplomats concerned have repeatedly accused the US government of downplaying the symptoms. "The latest US intelligence assessment lacks transparency and we continue to question the accuracy of the alleged findings," the New York Times quoted a victims' attorney as saying.
Report in the "Washington Post" release from the Office of the Intelligence Coordinator, English Summary of Investigation Findings, English
Source: Stern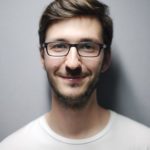 I have been working in the news industry for over 6 years, first as a reporter and now as an editor. I have covered politics extensively, and my work has appeared in major newspapers and online news outlets around the world. In addition to my writing, I also contribute regularly to 24 Hours World.