In his speech at the turn of the century in February 2022, Chancellor Scholz turned German security policy upside down. A year later he sees the Bundeswehr and NATO strengthened, as well as Ukraine.
A good year after the Russian attack on Ukraine, Chancellor Olaf Scholz still sees no basis for peace negotiations. "You can't negotiate with a gun at your temple – except about your own submission," he made clear today in a government statement in the Bundestag.
With clear words, the SPD politician rejected all those who recently demanded concessions from Ukraine. "Love of peace does not mean submission to a larger neighbor. If Ukraine stopped defending itself, then that would not be peace, it would be the end of Ukraine," emphasized Scholz.
The chancellor received support not only from his own ranks, but also from opposition leader Friedrich Merz (CDU) in almost identical words: "If Russia keeps its guns silent today, the war will be over tomorrow," he said. "If Ukraine lays down its arms today, the Ukrainian people and Ukraine as a state will be finished tomorrow."
"Never again war of aggression" instead of "Never again war"
Scholz again urged Russian President Vladimir Putin to withdraw his troops from Ukraine to end the war. He promised Ukraine that he would not let up on military support. Creating peace also means taking a clear stand against aggression and injustice. Against this background, Scholz and the leaders of the Union, Greens and FDP factions unanimously criticized the demonstration against arms deliveries and for negotiations, which left-wing politician Sahra Wagenknecht and women's rights activist Alice Schwarzer had called for.
"You don't create peace if you shout "Never again war" here in Berlin – and at the same time demand that all arms deliveries to Ukraine be stopped," said Scholz. Today, "never again" means that aggressive war must not return as a political tool. "Our 'never again' means that Putin's imperialism must not prevail." Merz and FDP faction leader Christian Dürr accused the organizers of the demo of deliberately confusing perpetrators and victims. They acted cynically, inhumanely, meanly and shamefully. Dürr called on the left to break away from Wagenknecht if that wasn't their position.
Wagenknecht himself was not in the Bundestag during the debate. Left parliamentary group leader Dietmar Bartsch defended his party. "Anyone who wants to end the war is not a peace advocate, nor does he understand Putin. Anyone who calls for peace negotiations wants to die, wants to end the suffering in Ukraine," he said. There must be an end to the defamation of those who criticized the course of the federal government. AfD faction leader Tino Chrupalla, on the other hand, accused Merz and Green faction leader Britta Haßelmann of dangerous war rhetoric.
Hardly any applause from the Union this time
Scholz titled his government statement "One year of turning point" and thus referred to his speech on February 27, 2022 in a special session of the Bundestag three days after the beginning of the war. "We are experiencing a turning point. That means the world after is no longer the same as the world before," Scholz said at the time, announcing a paradigm shift in German security policy. These included a 100-billion-euro program to upgrade the German armed forces and arms deliveries to Ukraine for defense against Russia — breaking a taboo.
A year ago, Scholz received a lot of applause from the ranks of the CDU and CSU for his announcements. This time it was largely absent. The Union accuses him of making slow progress in modernizing the armed forces. According to the Ministry of Finance, not a cent of the 100 billion euro special fund has yet been spent in 2022. However, the Ministry of Defense points out that around 30 billion euros are planned.
In his reply to Scholz's government statement, Merz asked Scholz: "What actually happened in the second half of 2022 that the promises you made were also implemented?" Scholz failed to provide an explanation as to why the Bundeswehr was being upgraded so laboriously. Instead, he said: "We're putting an end to the neglect of the armed forces" – and reaped loud laughter, especially from the ranks of the AfD.
Scholz confirms two percent target
The Chancellor reiterated that Germany wanted to permanently achieve the NATO goal of investing two percent of gross domestic product in defense. "The promise I gave here on February 27 last year is valid," he said. Merz, on the other hand, accused him of not getting closer to this goal, but of moving away from it.
In fact, according to official NATO statistics, the proportion in 2022 was only 1.44 percent. According to internal calculations by the federal government, 1.6 percent is expected for the current year. In order to reach the two percent, the defense budget would have to be increased by 15 billion euros to 65 billion euros.
Praise for Baerbock – clear message to China
Scholz countered the reports of differences with his Foreign Minister Annalena Baerbock (Greens) by mentioning her twice. The only other cabinet member named by the chancellor was his new defense minister, Boris Pistorius (SPD).
Scholz sent a clear message to China. "Use your influence in Moscow to urge the withdrawal of Russian troops! And don't deliver weapons to the aggressor Russia!" he demanded. Scholz praised the fact that China's President Xi Jinping had "unmistakably opposed any threat of nuclear weapons or even their use in Russia's war against Ukraine". However, he called it "disappointing" that Beijing was no longer prepared to clearly condemn the Russian war at the meeting of the G20 finance ministers in India – which was still the consensus at the G20 summit in Bali last year.
Energy: Scholz sees "good cushion" for next winter
With the turn of the century speech, Scholz also initiated the decoupling of Russian energy supplies a year ago – among other things with the announcement that he would build long-controversial liquid gas terminals on the coasts. Germany no longer purchases gas from Russia. You still got through the winter well, said Scholz.
There had previously been talk of cold apartments, of entire branches of industry being forced to shut down, of production standstills, a "hot autumn" and "angry winter," said the Chancellor: "None of that happened." The gas storage facilities are currently more than 70 percent full. "It's a good cushion to get through next winter safely," said the Chancellor.
Source: Stern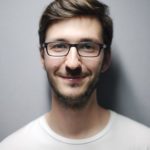 I have been working in the news industry for over 6 years, first as a reporter and now as an editor. I have covered politics extensively, and my work has appeared in major newspapers and online news outlets around the world. In addition to my writing, I also contribute regularly to 24 Hours World.