Low German, Danish, Sorbian and Frisian: During a debate, MPs hold speeches that only a few people in Germany understand. The politicians want to set such a sign.
In Low German, Danish, Frisian and Sorbian, members of the Bundestag have campaigned for better visibility and more attention for minority languages.
"Regional languages ​​and minorities don't come and stay that way, they want to be cared for and worried," said Stefan Seidler from the South Schleswig Voters' Association (SSW), the party of the Danish and Frisian minority, today in Low German. (In High German, for example: "Regional languages ​​and minorities don't just come and stay that way, they want to be cared for and cared for.") The reason for the debate was the 25th anniversary of the entry into force of the European Charter for Regional and Minority Languages ​​on March 1st.
Speaking in minority languages ​​desired
The East Frisian SPD member of the Bundestag, Johann Saathoff, was pleased with the lively discussion initiated by the parliamentary group in Low German: "Mutt ik seggen, what bün ik blied, dat wi vandaag mitnanner up Platt, Rechtschapen up Platt proten könen. Neet blot över Platt, sünnern ok up flat." Or to put it another way: He is pleased that the Bundestag is not only speaking about Low German, but also in Low German. Speaking the minority languages ​​was desired during the debate and had been agreed beforehand with the Bundestag administration and the stenographic service, which records the debates.
Low German must again become a stronger part of everyday life – especially for younger people, demanded the FDP politician Gyde Jensen from North Friesland. "It's not about fish sandwiches and seagulls and folklore." Although Low German is an integral part of life for many people in northern Germany, in many families Low German has recently not been passed on to their descendants by the older generations, out of concern about possible disadvantages from speaking Low German, for example at work.
"Wat för`n stupid Tüüch! Dat mutt rut ut de Köpp" – "What stupid stuff! It has to get out of people's heads," agreed SSW MP Seidler, who reported similar experiences. He called on the federal states and the federal government to give the minorities more support and, for example, to give school teachers more time to teach Low German and Frisian: "Jem mööt us d pray more ünne de Arms greben un geevt de teachers more tied, so that you can speak more Plattdüütsch and Freesch at the schools."
CDU MP: Talk flat with children
Money alone is not enough to reach children in schools with Low German, warned the CDU MP Andreas Mattfeldt from Verden in Lower Saxony. The most important thing is speaking itself. He called on everyone listening to the debate to speak Platt with children and grandchildren – only if the language is spoken in the families does it have a chance of surviving.
The Left MP Petra Pau called for the cultures of the recognized minorities and ethnic groups to be conveyed more nationwide. "Saxons should also know something about the Frisians, Hamburg about the Sorbs and so on." The term regional language tempts people to convey the associated cultures only regionally and not nationwide.
The languages ​​of the recognized minorities Danish, Frisian, Sorbian and Romany as well as the regional language Low German (Low German) have been protected and promoted by the convention in Germany since 1999, after the corresponding charter of the Council of Europe was concluded in 1998. It is valid in 25 countries. Representatives of the minorities followed the debate from the visitors' gallery.
Source: Stern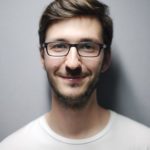 I have been working in the news industry for over 6 years, first as a reporter and now as an editor. I have covered politics extensively, and my work has appeared in major newspapers and online news outlets around the world. In addition to my writing, I also contribute regularly to 24 Hours World.