In Anne Will, supporters and opponents of arms deliveries to Ukraine meet surprisingly peacefully. It's about sanctions, China's role and a UN mandate for Ukraine.
Chancellor Olaf Scholz (SPD) wants to deliver more weapons to Ukraine – the reason: "You can't negotiate with a gun on your temple – except about your own submission." On the other hand, in times of war, aren't negotiations always conducted with weapons in hand? According to surveys, the majority of Germans think that arms deliveries to Ukraine are appropriate. At the same time, however, a majority say that Germany's diplomatic efforts to end the war did not go far enough. And now?
Guest at "Anne Will"
Kevin Kuehnert (SPD), General Secretary
Jan van Aken (The Left), Rosa Luxemburg Foundation
Lyudmyla Melnykproject manager and researcher at the Institute for European Politics
Christoph HeusgenChairman of the Munich Security Conference
Annette KurschusChairwoman of the Council of the Evangelical Church in Germany
The discussion: from "historical responsibility" to sanctions "that really make a difference"

When supporters and opponents of arms deliveries to Ukraine talk peacefully, yes: almost deliberately, but in any case very seriously and mostly calmly on a talk show, then that is not to be taken for granted. But progress. On the other hand, neither Ms. Strack-Zimmermann nor Ms. Wagenknecht are present that evening.
SPD General Secretary Kevin Kühnert gave a clear no to cluster munitions and "no appeal for everlasting arms deliveries". And left-wing politician Jan von Aken, the only one in the group who wants to hire them immediately, stands by Ukraine's right to self-defense. He wants to put "pressure" on the Kremlin, with sanctions against Russia "that really make a difference" and increase the political costs for the Kremlin, in cooperation with China, for example. And he says: These arms deliveries from the West will not result in Vladimir Putin returning to the negotiating table.
Lyudmyla Melnyk, who sits in the group less as a scientist than as a Ukrainian, speaks up to criticize the manifesto by Sahra Wagenknecht and Alice Schwarzer: She finds it difficult to perceive the paper as "solidarity with Ukraine," she says. And that she doesn't dare tell her grandmother, who lived through the Second World War and the massacres of the Wehrmacht in Ukraine, that there are many people in Germany who are opposed to the Germany of today's weapons in the Ukraine delivers. "We don't talk enough about historical responsibility," she says.
Agreement on Ukraine's NATO membership

And while Jan van Aken wants to "think outside the military box," former ambassador Christoph Heusgen, former foreign and security policy adviser to Chancellor Angela Merkel (CDU), recalls the Minsk agreement of 2015, which was "a kind of ceasefire." may be. But Putin declared this treaty "dead". And today two constitutions lay claim to areas of Ukraine. On what basis should two heads of state talk? According to Kühnert and Heusgen, there are currently only manageable negotiations between the warring parties, which then deal with grain exports or the exchange of prisoners. A start, maybe. If there were negotiations, they would first be conducted away from the public eye.
HIMARS, Leopard 2 and Co.
Which country supplies which weapons to Ukraine?
When Jan van Aken then brought up a UN mandate with a real referendum for the occupied territories in Ukraine and peacekeepers from China, Brazil, South Africa or India because Putin's Russia would never shoot at Chinese soldiers, Heusgen was there skeptical about the reference to the Minsk Agreement. But not entirely dismissive either. China has just not adhered to the Budapest Agreement of 1994, just like Russia. The group agreed that Ukraine's entry into NATO in the near future is not up for debate. At least that's not worth talking about right now.
The findings

According to surveys, 16 percent of Germans are in favor of delivering more weapons to Ukraine, 47 percent find the current volume "appropriate", and 31 percent think it's too much.
According to surveys, 53 percent of Germans would like more diplomatic initiatives from Germany to solve the crisis.
The conclusion

At least this debate manages to break out of the usual patterns and not fall into black-and-white thinking camps. "We have to be more creative to end the war," says Jan van Aken.
Source: Stern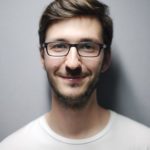 I have been working in the news industry for over 6 years, first as a reporter and now as an editor. I have covered politics extensively, and my work has appeared in major newspapers and online news outlets around the world. In addition to my writing, I also contribute regularly to 24 Hours World.