The SPD is in a difficult position in Ukraine. In particular, the leader of the parliamentary group, Mr. Mützenich, caused a stir there with his promotion of diplomacy and restraint in arms deliveries.
During their first visit to Kiev since the Russian attack, SPD chairman Lars Klingbeil and parliamentary group leader Rolf Mützenich promised Ukraine continued support – including military support.
SPD leader Klingbeil said after a meeting with Foreign Minister Dmytro Kuleba that the priority now is to deliver the promised Leopard 2 main battle tanks quickly and to produce ammunition more quickly. "We are unreservedly on the side of Ukraine. Our visit today is also a clear signal that this path is going much further."
As head of the SPD member of the Bundestag, Mützenich also emphasized: "We stand with Ukraine when it comes to the right to self-defense." But he is also grateful to Chancellor Olaf Scholz (SPD) for the fact that for months he has been looking for contact with the countries that are needed "to follow a diplomatic path". He mentioned China, India and Brazil.
Talks with representatives of the Ukrainian government
The two politicians had traveled to Kiev on a special train and, in addition to Kuleba, met Prime Minister Denys Schmyhal, Speaker of the Parliament Ruslan Stefantschuk and Kiev Mayor Vitali Klitschko and his brother Wladimir. In the talks, the two SPD politicians were primarily confronted with the demand for more weapons and ammunition. "German weapons save lives today and pave the way to victory and peace," Schmyhal said on the Telegram news channel.
Stefanchuk emphasized that the Leopard 2 could become "the main battle tank of our victory". Kuleba wanted support in efforts to establish a war crimes tribunal, in the EU accession process and in the supply of artillery ammunition.
Melnyk demands yes to the delivery of fighter jets
The Ukrainian Deputy Foreign Minister Andriy Melnyk called on the two SPD politicians to follow up their visit with action. He hopes that Klingbeil "will recognize the need to persuade the federal government to make further courageous decisions, especially to release fighter jets," said the former ambassador in Berlin to the German Press Agency. It is important that the SPD leadership finally "see the horrors of Russian aggression with their own eyes". "It remains very questionable whether this will mean that Mr. Mützenich will no longer put the brakes on German arms deliveries," added Melnyk.
The SPD is in a difficult position in Ukraine because of its Russia policy before the invasion. It is accused of misjudging Russian President Vladimir Putin and relying too heavily on cooperation with Russia. Both Klingbeil and Mützenich have openly admitted to mistakes. In December, the SPD wants to redefine its foreign policy and thus also its attitude towards Russia at a party conference.
In addition, Mützenich has repeatedly been offended in Ukraine because of his reluctance to deliver arms and because of his promotion of diplomacy. That's why Melnyk called him on Twitter in January "Russia's most valuable asset in blocking aid to Ukraine."
In July 2022, the "Center Against Disinformation of the National Security and Defense Council of Ukraine" put Mutzenich on a list of 70 international personalities accused of spreading Russian "narratives". Mützenich then accused the Ukrainian government of putting him on a "terrorist list," which led to "secondary threats." The Ukrainian Foreign Ministry rejected this.
Source: Stern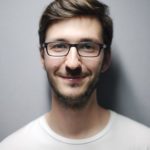 I have been working in the news industry for over 6 years, first as a reporter and now as an editor. I have covered politics extensively, and my work has appeared in major newspapers and online news outlets around the world. In addition to my writing, I also contribute regularly to 24 Hours World.