Watch the video: Austrian Major General Bruno Hofbauer assesses the battle for.
We spoke to Hofbauer about the fighting in Bachmut, the Wagner group deployed there, the losses on the Russian side and the situation on other front sections, and we talked about Ukrainian airspace capabilities.
"It looks as if Bachmut will be able to hold out over the next few days and weeks."
Heavy losses for Russia
"We have repeatedly seen new attempts by the Russian side, with very high losses, where very, very little space was gained. Now efforts are being made to enclose Bakhmut through a two-way encirclement with a heavy emphasis, especially in the north. The Ukraine and can still react by supplying forces from outside."
It is said that in the last few hours there have been 930 Russian casualties, and these numbers are always part of an information campaign. "However, we have to see that the Russian side does not currently have very highly trained troops and is obviously forced to use less consolidated and welded units here, but obviously to fall back on freshly trained and only partially well-equipped troops."
Head of the Wagner mercenaries is looking for a power struggle
The head of the Wagner Group is threatening the withdrawal of his mercenaries: "I do think that the Russian armed forces will then be able to compensate for this with even more and more forces. I think that we are witnessing an inner-Russian power struggle between the military leadership and the head of the Wagner Group."
"Should Bakhmut fall, I assume that, as in the past few months, we probably do not have the Russian forces available at depth that have the training, equipment and thrust to actually carry out a comprehensive offensive here. "
Ukraine reports airstrikes
"So basically the situation on the other front sections is calm." There are isolated artillery and rocket attacks, "however, these are basically closed areas where long-range weapons and artillery are used." What we're not seeing right now is an opportunity to really make a breakthrough with forces from deep and push Ukraine defensively on a broad basis here.
Ukraine reported a few successful airstrikes, but Hofbauer does not see any lasting change in warfare as long as the Ukrainian armed forces' aerial warfare capabilities are not substantially increased. "These are probably rather isolated successes, which are also carried out with a very high risk, because we have to see that the Russian side has reacted to this and has accordingly transported a stronger air defense to the front, in order to precisely counteract these Ukrainian air attacks ."
Vivian Bahlmann talks to Major General Bruno Hofbauer, Head of Policy Planning at the Austrian Ministry of Defence.
Source: Stern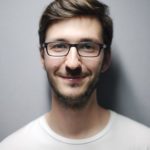 I have been working in the news industry for over 6 years, first as a reporter and now as an editor. I have covered politics extensively, and my work has appeared in major newspapers and online news outlets around the world. In addition to my writing, I also contribute regularly to 24 Hours World.