The Russian Wagner Group is far more than just a mercenary army in Africa. In several countries, it specifically pursues political and economic interests. It's also about natural resources.
The activities of the Russian Wagner Group – the private military company close to the Kremlin – in several African countries are an open secret. What is far less well known is that the notorious group also has a political and economic agenda in Africa, according to a new report by the Global Initiative Against Transnational Organized Crime (Global Initiative). And already in more than a dozen countries.
On the one hand, Wagner wanted to create anti-West sentiment and, on the other hand, to benefit economically, says the main author of the report, Julia Stanyard.
Since Wagner's first documented military deployment in Africa in late 2017, the group, led by Russian oligarch Yevgeny Prigozhin – a close ally of Vladimir Putin – has expanded aggressively. In the meantime, Wagner is politically involved in more African countries than militarily, says Stanyard. And often in exchange for mining concessions.
In a legal gray area
According to Stanyard, Wagner operates in a legal "grey area" that includes both legal and illegal trade. These included criminal activities such as violence against civilians by mercenaries, disinformation campaigns and election rigging, through to the smuggling of raw materials on an industrial scale. According to the Global Institute, numerous Russian mining companies are located on the continent, often hidden by proxy firms.
"It's a complex dynamic between Russia, its oligarchs and criminal networks, and their interaction with African governments, corporations and people," Stanyard said. "Wagner as an organization is unique in the breadth, scope and boldness of its activities".
Especially since the start of the Ukraine war, Africa has gained strategic importance for Russia, says Priyal Singh from the Institute for Security Studies (ISS). Africa's mineral wealth and energy needs allow the Kremlin to circumvent Western sanctions. According to Singh, the arms trade and mercenary operations are used in a targeted manner to expand political and economic influence.
Diamonds, Oil and Gas
According to the ISS, a whole series of Russian state-owned companies have now gained a foothold in Africa: the state-owned Alrosa company concentrates on diamond mining in Angola and Zimbabwe, while the oil company Rosneft conducts oil and gas exploration in Nigeria and other countries. The Russian nuclear company Rosatom focuses on the development of nuclear energy in Africa. Other Russian energy companies, such as Gazprom and Lukoil, have also increased their presence with significant investments in Angola, Uganda, Egypt and Algeria.
It is important for Wagner to create alternative routes for the transport of raw materials and weapons. According to the Global Initiative, Wagner wants to develop Cameroon's port city of Douala and Kenya's capital Nairobi as logistic hubs.
A prime example of Wagner's strategy is the Central African Republic (CAR), where President Faustin Archange-Touadéra has given the group access to mineral resources such as diamonds, gold and timber in exchange for military and political support. Wagner is now so firmly anchored in the ZAR that the group is literally taking over the state, says Stanyard.
Numerous elections are pending
Nearly a dozen elections are due to take place in Africa over the next 18 months. A hot phase for Wagner's political influence. Russia is specifically concentrating on supporting authoritarian regimes, says Cayley Cliffort of the South African Institute for International Affairs (SAIIA). Disinformation campaigns that promote the Russian agenda and create anti-imperialist West sentiment are a means to an end. According to Cliffort, Wagner was also involved in financing political candidates, providing partisan election observers and even rigging the elections. Wagner uses state media such as Russia Today (RT) and Sputnik, social media or local media houses and influencers to appear authentic.
After a coup in Sudan in 2019, Wagner specifically supported the new military rulers, says Cliffort. Russian communications specialists have addressed Sudanese social media users and weakened anti-government protests with disinformation campaigns. "As elsewhere in Africa, Russia has exploited political vulnerabilities in Sudan to secure a seat at the negotiating table," says Clifford. In return, Russia received licenses to mine gold.
And a lot of money is flowing
A report by the South African Electoral Commission shows that last year the ruling African National Congress (ANC) party received the equivalent of almost 800,000 euros from the mining company United Manganese of Kalahari Ltd, whose investors reportedly include the sanctioned Russian oligarch Viktor Vekselberg. The money reportedly funded the ANC party convention in December, which confirmed President Cyril Ramaphosa as party leader and thus presidential candidate for the 2024 elections.
In elections in the island nation of Madagascar, access to raw materials to fund presidential candidates was a quid pro quo agreement, says Stanyard. According to analysts, the elections scheduled for this year could be similar. Elections will soon be held in other countries where Wagner probably has a hand: Zimbabwe, Libya, Mali, the Democratic Republic of the Congo, as well as Sudan and South Sudan. It's important to keep your eyes open, says Stanyard.
Source: Stern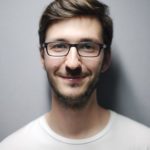 I have been working in the news industry for over 6 years, first as a reporter and now as an editor. I have covered politics extensively, and my work has appeared in major newspapers and online news outlets around the world. In addition to my writing, I also contribute regularly to 24 Hours World.