She was arrested in a raid last December. The administrative court in Berlin has now decided that Birgit Malsack-Winkemann is no longer allowed to continue as a judge.
The Berlin lawyer Birgit Malsack-Winkemann, who was imprisoned in a major raid against the "Reichsbürger" scene, is not allowed to continue working as a judge for the time being. The Berlin Administrative Court decided this in a service court procedure, as a spokeswoman said.
In addition, the judge's monthly salary will be reduced by 50 percent. The court thus followed a corresponding application by the Senate Department for Justice, Diversity and Anti-Discrimination.
Based on the current status of the investigation, the service court assumes that the disciplinary proceedings that have been initiated will mean that Malsack-Winkemann will no longer be allowed to exercise the office of judge on a permanent basis. "Because a judge who joins a secret alliance aimed at carrying out a violent coup breaks the oath she has taken on the Basic Law in a particularly serious way and should therefore be removed from the service," the administrative court said in a statement.
"Flammable Person"
The presumption of innocence does not prevent the findings from the criminal proceedings that have not yet been concluded from being taken into account, it said. The legal framework was exhausted when the decision was made to cut half of the salary.
"The decision fully confirms my assumption that this is a highly dangerous person who has no business serving as a judge in Berlin," commented Berlin's Senator for Justice Lena Kreck (left) on the court's decision. At the time, Kreck had tried in vain to prevent Malsack-Winkemann from returning to the judiciary.
The court decision is not yet final
The lawyer was arrested last December during a major raid against the "Reich Citizens" scene and is in custody. From 2017 to 2021 she sat in the Bundestag for the AfD, and since March 2022 she has been working again as a judge at the Berlin Regional Court. After her detention, the court instituted disciplinary proceedings against her. In addition, the lawyer was excluded from civil chamber 19a, which is responsible for construction matters.
The decision of the administrative court is not yet final. It is possible to lodge a complaint with the service court at the Berlin-Brandenburg Higher Administrative Court (OVG) within two weeks. Further proceedings are already pending there regarding Malsack-Winkemann's professional future.
Source: Stern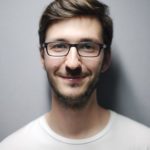 I have been working in the news industry for over 6 years, first as a reporter and now as an editor. I have covered politics extensively, and my work has appeared in major newspapers and online news outlets around the world. In addition to my writing, I also contribute regularly to 24 Hours World.