For the first time in 26 years, a member of the federal government is traveling to Taiwan. It's primarily about research and education – but the visit has enormous symbolic power.
Federal Education Minister Bettina Stark-Watzinger travels to Taiwan on Monday. As the Federal Ministry of Education announced on Friday in Berlin, the FDP politician will visit the democratic island state for two days and meet government representatives from research, education, science and business in the capital, Taipei.
Against the background of tensions between Taiwan and China, the trip is symbolic. Visits by German MPs had recently caused resentment between Beijing and Berlin. According to the ministry, Federal Economics Minister Günter Rexrodt (FDP) was the last Federal Minister to visit Taiwan in 1997.
"Share the values ​​of peace, freedom, human rights"
"The aim of the trip is to strengthen and expand cooperation with Taiwan in science, research and education. Taiwan is a high-tech location and a global leader in the development and production of semiconductors in particular," said the Ministry of Education on Friday. Taiwan is an important, reliable and trustworthy partner, for example in education, research and digital policy. "Germany and Taiwan share the same values ​​and are committed to them: peace, freedom, human rights," it said.
The island nation considers itself independent, but China regards Taiwan as part of its territory and opposes any form of official diplomatic contact between Taiwan and other countries. Official relations with the People's Republic cannot be maintained if they also exist with Taiwan. There are only a few countries in the world that recognize Taiwan diplomatically. Germany is not one of them.
The Federal Foreign Office explained on Friday that close and good relations exist with Taiwan below the threshold of international recognition and that there is regular exchange on culture and research, for example. Mutual ministerial visits are also "completely normal" and are in line with the one-China policy that Germany and its European partners have been pursuing for a long time, which has not changed.
The Chinese embassy in Berlin reacted angrily to Stark-Watzinger's plans. "The Chinese side has already made a demarche to the responsible German authorities and expressed great displeasure," the mission abroad told the editorial network Germany (RND) on request. In the diplomatic environment, a démarche is an objection that is often made orally. "At this point we call on the German side again to adhere to the one-China principle without compromise," the embassy said, according to RND.
Visit from the USA outraged China
Two Bundestag delegations had already visited the island republic in the autumn. Beijing reacted angrily. Previously, the visit of former US House Speaker Nancy Pelosi had heightened tensions with China. The visit of the then number three in the United States was the highest in a quarter of a century. China responded with missile tests and military maneuvers, during which a naval and air blockade and a conquest of Taiwan were practiced.
After Russia's invasion of Ukraine, international concerns grew that China could take similar action against Taiwan. Beijing did not condemn the Russian attack. China's President Xi Jinping is expected to pay a state visit to Moscow this Monday. In the event of an attack on Taiwan, the United States would also be drawn into the conflict because it is committed to Taiwan's ability to defend itself.
Source: Stern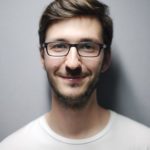 I have been working in the news industry for over 6 years, first as a reporter and now as an editor. I have covered politics extensively, and my work has appeared in major newspapers and online news outlets around the world. In addition to my writing, I also contribute regularly to 24 Hours World.