Foreigners living in Germany can use their names in accordance with the specifications and traditions of their old home country. For Germans, on the other hand, strict rules apply. The justice minister wants to change that.
According to Federal Justice Minister Marco Buschmann, Germans should have more freedom of choice when choosing their last name. "Especially when it comes to the question of double names, the applicable law is far too restrictive," said the FDP politician to the German Press Agency.
It is high time that married couples were able to express their bond through a common double name. So far this is not allowed. A spouse can add the other's surname with a hyphen before or after their own surname. So far, it has not been possible for Mr. Schmitz and Ms. Müller to be called Müller-Schmitz after their marriage and to pass this name on to their children.
Buschmann wants to soon present a bill for a reform of naming rights. The traffic light government has made further changes in its coalition agreement that affect family life. According to Buschmann, these should come later. "The naming right is the project that we want to bring into the law gazette first," he said. The preparatory work for this is well advanced, "the most important questions have been clarified". He intends to present a bill shortly.
Also child might be interested to change surname
Buschmann also sees an urgent need for action with regard to children of divorce. "It is now a completely everyday situation for a parent to revert to his premarital name after a divorce," says the Minister of Justice. In such a situation, the child could also have an interest in changing his family name – "the current law is not well adjusted to this life situation," says Buschmann and promises: "The new naming law will bring relief here too."
The FDP parliamentary group had already presented a draft for the liberalization of naming rights in the previous legislative period – at that time still in the opposition – which met with broad support among experts. The plan was not implemented at the time. The current project from the Ministry of Justice still has to be coordinated within the federal government, especially with the Ministry of the Interior.
"The diversity of family life has increased in recent decades," says Buschmann. German family law sometimes lags behind. That is why the traffic light government has undertaken ambitious reforms: in the right to a name, in the right of descent, in the right of children and in the right to maintenance. "We are implementing these projects step by step quickly but carefully," announced the Federal Minister of Justice.
Double names without a hyphen in the future?
Buschmann has recently faced opposition from several current legislative projects – for example from Environment Minister Steffi Lemke (Greens), with whom he is striving to reach an agreement on class action law, and from Federal Interior Minister Nancy Faeser (SPD), who finds his proposal for an alternative to data retention unconvincing and risks of crime fighting sees.
The Minister of Justice does not comment on detailed questions, such as whether double names can be formed in the future without the hyphen, which is still mandatory. He only reveals this much: In order to take special naming rights into account, members of the Sorbian minority should in future be allowed to have gender-adapted surnames entered in the civil status register. Specifically, it is about suffixes that are added to the family name of women.
If the planned reform goes through without major disputes, it should go ahead. At least Buschmann is optimistic. He says: "The reform of the naming law will be the right start for the comprehensive modernization of family law."
Source: Stern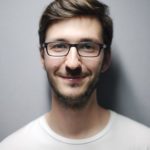 I have been working in the news industry for over 6 years, first as a reporter and now as an editor. I have covered politics extensively, and my work has appeared in major newspapers and online news outlets around the world. In addition to my writing, I also contribute regularly to 24 Hours World.