The message from the traffic light coalition is that nothing will work in the future without workers from abroad. During the on-site visit in Canada, German government members learn what constitutes an immigration society.
When Hajrit Singh arrived in Ottawa from the Indian state of Punjab in 2016, he had no clear idea of ​​what to expect in Canada. What attracts the scientifically talented student is the prospect of a place at university in electrical engineering.
"In the beginning I went to a temple to connect with people of the same religion who spoke my language," recalls the 25-year-old, who belongs to the Sikh religious community. Today, when it comes to new acquaintances, other criteria are also important to him, such as common interests.
Next to the man with the long beard and the orange turban is a colleague with a headscarf who immigrated from Lebanon 24 years ago. The two immigrants are two of 350 employees at Siemens Healthineers, which produces portable blood analyzers in Ottawa for the global market.
"Why didn't you come to Germany?" Federal Labor Minister Hubertus Heil and his cabinet colleague, Interior Minister Nancy Faeser, want to know about the researchers, laboratory workers and engineers who work in a former Canadian post office building. They are told that Germany is little known as an immigration country. The language is difficult and the visa procedures are lengthy.
Technology, Talents, Tolerance
The joint trip by the two SPD federal ministers serves as preparation for a cabinet decision, which they are aiming for in two weeks at the latest. Then a decision will be made on the draft for a new immigration law for skilled workers. "A modern business location needs technology and talent, but also tolerance," says Heil, visibly impressed by the cultural diversity in Canada, a country of immigration.
In order for workers to find their way to Germany, the requirements should not only be partially lowered and a point system introduced. Applying for a work visa should also be easier in the future. "We have to accelerate everything that can be accelerated," says Heil, from issuing visas to the process of recognizing foreign professional qualifications.
Faeser definitely wants to link the plan with a second project: facilitated naturalization. In principle, foreigners should be able to become Germans after five years and not only after eight. Dual citizenship should also be allowed for immigrants from non-EU countries – so far this has only been the case in exceptional cases.
"It is very important for the workforce that you immigrate to Canada properly, that is, with the aim of ultimately becoming a Canadian citizen," says Faeser. "And we also want to make that possible in Germany, which is why we are also changing the nationality law." However, the FDP has expressed concerns about some elements of this reform.
Amy Ng (32) was born in Ottawa, studied neuroscience and works in the research department of Siemens Healthineers. Her mother, a mathematician, immigrated from Brunei in 1989. The researcher also spends time with her colleagues after work and at the weekend. Her boyfriend is from Lebanon and is renovating houses. "Tradesmen are in short supply here in Canada, so anything to do with renovations and house building pays well," she says.
Differences: Canada – Germany
Heil and Faeser are not concerned with using Canadian immigration law as a blueprint for the upcoming change in the law in Germany. The differences are too big for that. In Canada, the proportion of people who are first- or second-generation immigrants is much higher than in Germany. In addition, there is hardly any irregular migration.
This means that the small number of refugees compared to Germany are usually people for whom the Canadian state has checked in advance whether there is a reason for protection. A new pilot project is also examining whether people from refugee camps should be offered resettlement to Canada in order to then bring them directly into contact with employers.
The problem of deporting those who are obliged to leave the country, which has been the subject of heated debate in Germany for years, does not arise in Canada. A challenge that Canada and Germany share is the recognition of foreign qualifications. Iranian engineers who operate kiosks or drive taxis in Germany exist in both Canada and Germany.
Aschraf Taufik attended a hotel and tourism college in Egypt and then worked for several years in a hotel in Saudi Arabia. In Canada he was not able to gain a foothold in his original profession. Instead, he worked first in a supermarket, then in a retirement home and now as a translator.
Nevertheless, the Egyptian does not regret that he came to Toronto with his wife and children in 1999. At his new home, Taufik values ​​the labor rights and educational opportunities for his three children. The Muslim immigrant also likes the fact that racism and discrimination are severely sanctioned. In addition to Egyptian citizenship, he now also has Canadian citizenship.
For his wife, who studied medicine in Egypt, it was difficult to get her education recognized, says the man in his mid-fifties. She finally did retraining and now works as a psychotherapist. He reports that two of his nephews in Egypt are currently taking German courses at the Goethe Institute. Her goal is to study in Germany.
Source: Stern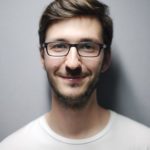 I have been working in the news industry for over 6 years, first as a reporter and now as an editor. I have covered politics extensively, and my work has appeared in major newspapers and online news outlets around the world. In addition to my writing, I also contribute regularly to 24 Hours World.