Anyone in Russia who criticizes the so-called "special military operation" in Ukraine must expect severe consequences. Children are apparently no exception, as a 13-year-old girl and her family found out.
The children's drawing shows rockets aimed at a woman and a child with a Ukrainian flag. The 13-year-old Maria Moskalyova from Jefremov, Russia, drew the picture at school – and was therefore sent to a children's home, her father to court. The case is attracting attention beyond the small town and illustrates the harshness with which Moscow cracks down on any criticism of the Russian offensive in Ukraine.
"Defamation of the Russian armed forces": prosecutors demand two years in prison for father

Huge posters along Yefremov's main street advertise the campaign against the neighboring country: "For a world without Nazis" is written on them, or simply the letter Z, which stands for the so-called special military operation. But some of the 37,000 residents seem to question the state propaganda.
When the headmistress saw Maria's picture, she immediately called the police. Officials checked the father's Internet accounts and discovered comments in which he criticized the offensive. Alexey Moskalyov has been under house arrest since March 1. On Monday, the public prosecutor's office in the trial against the 54-year-old demanded two years in prison for "denigrating the Russian armed forces."
In another trial on April 6, the single father could finally be deprived of custody of his daughter, as his lawyer Vladimir Biljenko describes. According to independent city deputy Olga Podolskaya, Maria is already not even allowed to call her single father.
Strong headwind – even from the Wagner boss

The actions of the authorities in Yefremov, a tranquil town 300 kilometers south of Moscow, shocked people across Russia. Opposition media reports that an online petition is calling for Maria to be allowed back home. Even Yevgeny Prigozhin, head of the paramilitary Wagner troop, criticizes the separation of father and daughter.
Ukraine war
In search of the Russian soul: These audio books will help you understand Russia
On the streets of Yefremov, few people are willing to speak openly about the case or about Ukraine. "It's terrible to separate a father from his daughter. She was just voicing her opinion," says Alexandra, a student. A retiree, who declined to give her name, says her life has changed since the Russian invasion. "The only thing that concerns me now is the military news. I see the victims on both sides. I want it to be over as soon as possible," she says.
"We are for peace"

Fresh graves of fallen soldiers testify how close the fighting in Ukraine got to the people of Yefremov. In February, three suspected Ukrainian drones landed nearby. Two older women with red armbands are sitting on a bench in the central square. They belong to a neighborhood watch set up by local residents and are supposed to report anything suspicious, they say.
"We are for peace," says Alexander Salikhov, a retired engineer. "But we have to liberate the Russian territories" – and in his view they extend across the whole of Ukraine. Dmitri, a 50-year-old businessman, says he went bankrupt because of Western sanctions. "What will the future bring us?" he asks. "We are on the brink of nuclear war."
The pregnant Marianna is more optimistic, although she worries her husband could be drafted into the army. "We hope that our son will be born into a peaceful world," says the 31-year-old. She wants to name her child Bogdan – a popular first name in Ukraine.
Source: Stern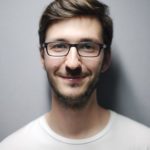 I have been working in the news industry for over 6 years, first as a reporter and now as an editor. I have covered politics extensively, and my work has appeared in major newspapers and online news outlets around the world. In addition to my writing, I also contribute regularly to 24 Hours World.