It's a political bang: Donald Trump is being tried in New York in the Stormy Daniels case. Political friends, opponents and family members have clear opinions on this.
The grand jury in the Stormy Daniels case voted to put ex-President Donald Trump on trial over a possible illegal payment of hush money to the former porn actress, sparking a political earthquake. Members of Trump's Republican Party are up in arms against the decision and New York District Attorney Alvin Bragg, who plans to read Trump the indictment next week. Representatives of the Democrats, however, defend the jury's verdict. And members of Trump's family also speak out.
This is how Donald Trump reacts

Trump is outraged by the indictment and sees himself as an innocent victim of a "witch hunt" by "the left-wing Democrats". Prosecutor Bragg is doing the "dirty work" for President Joe Biden, the 76-year-old railed in a written statement. "This is political persecution and electoral interference at the highest level in history."
Trump accuses the Democrats of trying to politically harm him since his first presidential bid for the 2016 election and of having harassed him with various investigations during his tenure. Now they have "done the unthinkable – to accuse a completely innocent person in an act of blatant electoral interference". "That has never happened in the history of our country," complains the 76-year-old. All of this is an attack on the country and will backfire on Biden and his Democrats.
That's what Stormy Daniels says

Daniels, whose real name is Stephanie Clifford, thanks her supporters for their support. "I got so many messages I can't even reply…I don't want to spill my champagne either," she tweeted. She also gets requests for promotional items and autographs. A few more days should now be planned for shipping.
Other possible charges
Stormy Daniels case brings Trump to court – he still has these legal problems to deal with
Daniels' lawyer Clark Brewster tells the US broadcaster CNN that his client was not surprised at the indictment, but rather relieved. "It's really a fight against his (Trump's) denial of the truth and his story fabrication."
That's what Republicans say

House Speaker Kevin McCarthy, vowing that "the House of Representatives will hold Alvin Bragg accountable for his unprecedented abuse of power". On Twitter, McCarthy accused Bragg of "irreparably damaging our country in an attempt to interfere in our presidential election." "While he routinely releases violent criminals to terrorize the public, he has used our sacred legal system against President Donald Trump," the Trump ally claims.
Former Vice President Mike Pence speaks of a "scandal". "Millions of Americans are under the impression that this is nothing more than a political indictment," Pence, who was Trump's deputy from 2017 to 2021, told CNN. "This will only serve to further divide this country ." The actions of the prosecutor's office in Manhattan send a terrible message about the American justice system. No one is above the law, not even ex-presidents, Pence emphasizes. But in this case, which involves campaign finance, it never would have been "This is a bad decision by a political prosecutor."
Florida Governor Ron DeSantis believes the legal system has been abused. "When the legal system is used as a weapon to advance a political agenda, the rule of law is turned on its head," Trump's potential competitor in the Republican presidential race tweeted. "Florida will not support an extradition request," adds DeSantis, although such a request is not at all in the room and Trump wants to come to New York voluntarily, according to his lawyers.
Rep. Jim Jordan of Ohiothe conservative chairman of the House Judiciary Committee, responded with one word: "Outrageous".
Far right MP Marjorie Taylor Greene of Georgia, one of Trump's staunchest congressional supporters, claims without providing any evidence that Trump is innocent and "the only one standing in the way of these modern tyrants".
Senator Lindsey Grahamalso a close Trump ally, called the indictment "one of the most irresponsible decisions in American history that a prosecutor has ever made."
Arkansas Governor Sarah Huckabee Sanderswho served as Trump's White House press secretary, is demanding that Bragg resign.
This is how the Democrats are reacting

Rep. Adam Schiff of California, a member of the House Judiciary Committee, noted that while an indictment against a former president was "unique" in the country's history, so was the wrongful conduct for which Trump has been charged. "A constitutional state must hold the rich and powerful accountable, even if they hold high office. Especially if they do it. Anything else is not democracy," Schiff tweeted.
Rep. Jim Clyburn of South CarolinaVice Chairman of the Democrats, quoted Thomas Paine, who wrote in his 1776 book Common Sense that "in America the law is king".
New York Congressman Dan Goldmanwho served as principal counsel in Trump's first impeachment trial, declares that "no person is above the law."
Rep. Ritchie Torres, also from New Yorktweeted in reference to the former mafia boss Al Capone, who ended up behind bars "only" because of a tax offense: "Donald Trump is the Al Capone of American politics".
Senator Richard Blumenthal of Connecticut, a former federal prosecutor, stresses that the judiciary has a duty to follow fact and law wherever they lead. "Former President Trump has the same rights as any other accused and the judiciary will find him innocent until proven guilty."
That's what Trump's family says

Trump's eldest son Donald Trump Jr. compares the indictment with decisions made by mass-murdering dictators: "These are things that Mao, Stalin, Pol Pot – they would blush. It's so shameless. It's so crazy," says the 45-year-old in a live streamed video shortly after it became known the jury's decision.
Trump's second son, Eric Trump, says: "This is misconduct on the part of the public prosecutor, as in the Third World." In a text to the Associated Press news agency, he described the charges as opportunistic action against a political opponent in an election year.
Trump's niece Mary L. Trump "It's official, Donald Trump is: the first man in the Oval Office to be impeached twice, the first man in the Oval Office to incite a riot, the first to… [bei der Präsidentschaftswahl] twice fewer votes and now the first to be charged," writes the 57-year-old, who has published a tell-all book about her family, accusing her uncle of cheating her out of her inheritance. "But the media is missing the most important reason why this is so significant: For Donald's victims, this is finally some measure of justice," she adds. "It's been a long time coming, but after what Donald has done to this country, we got through it. "
Sources: Twitter, CNN, Associated Press, DPA
Source: Stern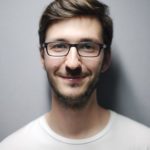 I have been working in the news industry for over 6 years, first as a reporter and now as an editor. I have covered politics extensively, and my work has appeared in major newspapers and online news outlets around the world. In addition to my writing, I also contribute regularly to 24 Hours World.