Some people in Paris see e-scooters as a nuisance, others as an opportunity. Mayor Anne Hidalgo is now voting on whether rentable e-scooters should be banned in the French capital.
Paris was one of the first cities in Europe to introduce e-scooter rentals. On Sunday, Paris could also be the first metropolis to ban it again due to a referendum. Socialist mayor Anne Hidalgo has called on all residents who are registered to vote on the companions, who are particularly popular with young people.
Electric scooters have been part of the cityscape in Paris since 2018. Since there were initially no clear rules for their use, wild anarchy quickly reigned. Scooter riders smashed down sidewalks, weaved through traffic jams, took passengers on breakneck rides, and ended up leaving rentals wherever it was convenient for them. They often fell over and turned sidewalks into obstacle courses.
Only rentable e-scooters are threatened with a ban

Gradually, the authorities created specific regulations. Currently, users must be at least twelve years old, may not use the two-wheelers in pairs and must park them in marked parking spaces. However, since this is not always adhered to, Hidalgo has now resorted to the unusual measure of a referendum.
Private e-scooters, of which around 700,000 were sold last year, should not be affected. The result of the vote is expected on Sunday evening.
Many Parisians are annoyed by the e-scooters. "It's total chaos," said 69-year-old Ivan Lellouche, who was hit by a scooter rider a few years ago and has had a knee injury since. Last year there were more than 400 accidents with scooters in Paris, three people lost their lives. The 31-year-old graphic designer Mathilde Caruso, on the other hand, is against a ban on rental scooters. "They have become an important means of transport," she says.
Voting in Paris

Transport Minister Clément Beaune criticized the Paris vote. In his view, it falls short. "Instead of voting for or against, you should have offered the option 'in favor but respect the rules'," he said.
bikes
New electric scooters 2022 – many edges instead of Vespa look
His criticism is no accident. It is an open secret that Beaune wants to position himself to succeed Hidalgo. Without waiting for the result of the vote, he announced new rules for the use of e-scooters this week.
In future, young people may only use the vehicles from the age of 14. The penalty for trips in pairs or on non-approved paths is to increase from 35 to 135 euros. In addition, double stands are required to prevent parked e-scooters from falling over.
"E-scooters are an opportunity"

These regulations are to come into force by decree in the coming weeks, explained Beaune. "The e-scooters are an opportunity if the use is well organized and regulated," he said.
The minister also wants to set up his own supervision for the controversial companions, and also collect data on accidents and the environmental balance. On the one hand, the scooters are considered a climate-friendly alternative to cars, on the other hand they have a short lifespan and are powered by batteries, which require important raw materials.
Whether the e-scooters are climate-friendly or not depends primarily on whether they actually replace car journeys or whether they are used for distances that would otherwise have been covered on foot, by bicycle or by public transport.
Source: Stern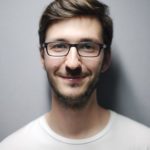 I have been working in the news industry for over 6 years, first as a reporter and now as an editor. I have covered politics extensively, and my work has appeared in major newspapers and online news outlets around the world. In addition to my writing, I also contribute regularly to 24 Hours World.