Former Chancellor Schröder was unable to enforce a right to an office in the Bundestag before the Berlin Administrative Court. His lawyers advise him to keep fighting for the office.
The dispute over the office of former Chancellor Gerhard Schröder (SPD) in the Bundestag will probably continue to occupy the judiciary. He was advised to appeal against the judgment of the Berlin Administrative Court, his lawyer Michael Nagel told Aaf.
"After the verbal justification of the decision, we are not convinced of its correctness. The arbitrariness of the suspended position of the former Chancellor's office is being cemented," explained Nagel. On Thursday, the court dismissed Schröder's lawsuit against a decision by the Bundestag's Budget Committee that resulted in the office being shut down.
Current legislation incomplete
According to the judgment (Az.: VG 2 K 238/22), the former chancellor has no right to an office to carry out tasks from the previous office. It has been common state practice for more than 50 years to make an office available after the end of office. However, this does not result in a claim. The court is convinced that Parliament's budget sovereignty, which is constitutionally guaranteed, speaks against this. Schröder cannot invoke the principle of equal treatment either. The establishment of such an office is based solely on public interest, because it is about the performance of public tasks.
Because of the fundamental importance of the question, the court allowed an appeal to the Higher Administrative Court of Berlin-Brandenburg (OVG). The process highlights the equipment used by former functionaries, which was financed with tax money. The previous legal situation was extremely incomplete, the court said in connection with the Schröder proceedings.
Schröder's office in the Bundestag shut down in 2022
The 79-year-old was chancellor from 1998 to 2005 and party leader of the SPD from 1999 to 2004. In May 2022, the Budget Committee decided to shut down Schröder's office in the Bundestag. The reason given was that the former chancellor no longer took on any obligations in connection with his previous work.
He had previously been heavily criticized for his ties to Russia and Russian President Vladimir Putin, including within his own party. Several of his employees had already given up their posts after the Russian attack on Ukraine. Schröder's connections to Russian corporations or Putin were not mentioned in the motion approved by the budget committee. It remained unclear in court whether this might have played a role for the committee.
Source: Stern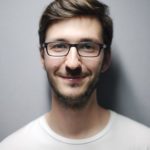 I have been working in the news industry for over 6 years, first as a reporter and now as an editor. I have covered politics extensively, and my work has appeared in major newspapers and online news outlets around the world. In addition to my writing, I also contribute regularly to 24 Hours World.