Reception between Kilimanjaro and colobus monkey skin: Olaf Scholz is visiting friends in Kenya. The questions about the discord at home are the most uncomfortable for the Chancellor.
Such a reception with military honors as a welcome on state visits can be a rather tedious affair. You have to go through that as chancellor, what do you want to do. Routine pacing of the formation of honour, bored playing of the national anthems, preferably in a rather stony environment. Unless you visit Kenya.
Here in Nairobi everything is a tad, well, more gorgeous. The honor guard: a whopping 120 men and – rather fewer – women, in black trousers and red uniform jackets, lined up in two rows. The army band also wears top-hat-sized headdresses made from the fur of black-and-white colobus monkeys. She interprets Haydn's hymn in a somewhat idiosyncratic way in a few places, but is quite snappy. And Olaf Scholz does not have a reception next to palm trees every day.
The only thing that seems slightly strange is that President William Ruto, contrary to customary practice, lets him walk through the honor formation alone, followed by two generals, and meanwhile waits under a specially constructed canopy in front of the State House, his residence. But free. Scholz can also walk quite well solo.
Olaf Scholz – visiting friends. Only, unlike the difficult visit to Ethiopia the day before, the formula that is often used is actually correct here.
According to the chancellor's office, the German government has a "parallel view of the international order" in common with the country. When Russia invaded Ukraine, Kenya was among those nations beyond NATO and the European Union that unequivocally condemned the attack – even though Kenya is extremely dependent on fertilizers from Russia. Scholz gratefully acknowledges something like this.
William Ruto fulfills Olaf Scholz' wishes

In fact: President William Ruto later called the Chancellor a "dear friend" in front of the press. That doesn't have to mean much, in international business one is generous when exchanging free niceties. It is more important that Ruto ticks all of the chancellor's wishes. Taking back people who have illegally immigrated to Germany? Nothing reprehensible, rather a matter of course. The release of highly sought-after specialists for the German job market? With pleasure.
Ruto repeats his criticism of Russia's war. He wants to join the climate club suggested by Scholz as a "robust player". And he emphasizes once again that we share the same values. Okay, that applies only to a very limited extent to respecting human rights and dealing with homosexuals. But apart from that the chancellor can be satisfied; he reciprocates with Ruto's praise that Kenya is an "inspiring climate champion". This is much more justified than the thing with the same values. Kenya has long covered 90 percent of its electricity needs with renewable energies, and by 2030 it should be 100 percent.
Germany is still a long way from that, and the way there is paved with anger that is pursuing the chancellor all the way to Nairobi. Here too, 6,370 kilometers as the crow flies from Berlin, Habeck's State Secretary Graichen pestered him with questions about Robert Habeck's law on heating exchanges and the groomsmen's business. Shouldn't the law be postponed? And whether Graichen is still tenable? Ruto next to him looks at the moment as if he doesn't want to be caught thinking that journalists shouldn't be asked questions – Kenyan media certainly couldn't ask any questions.
Scholz answered the first question in Scholz's manner and, as in mid-April in Lisbon, with reference to Struck's law. The "essence of the law" is not called into question, "the big questions have been solved", but "everything could get better" in the parliamentary process "of course". That can mean anything. And nothing. As in the direct response to the Graichen case: "I assume that everything else will be handled according to the rules we have." That too can mean anything. And nothing. This is not a declaration of honor for Graichen. But also no request for Habeck to kick out his controversial man.
Better not to talk too much about Germany

In any case, it is not a target shot from a distance, as his predecessor Angela Merkel once fired from South Africa at the then CDU chairwoman Annegret Kramp-Karrenbauer ("unforgivable") after the Thuringian CDU together with the AfD the FDP politician Thomas Kemmerich had elected prime minister. But the Kemmerich case also had a different political explosive force than the Graichen case.
Scholz does not seem to want to burden himself with such supposed trifles. He has more important things to do.
A small digression on this. A quarter of a century ago, Scholz was in Kenya, privately, in 1997. He and his wife Britta Ernst really wanted to climb Kilimanjaro. So he booked. And only when you arrive do you read a little more intensively how it is with the ascent. Then he got a little bummed. But then it went quite well. Scholz and Ernst arrived at the top of 5885 meters, on Kibo, the highest mountain in the Kilimanjaro massif.
"It has something to do with luck, physique and the fact that you prepare yourself mentally and can handle a little pain," said Scholz star told. And: "The most important word I remember is pole pole – slow, slow." You have to walk slowly to get used to the thin air.
poles poles Slow. Slow.
Good preparation, mental strength, pain resistance and a bit of luck can't hurt now either. The problem of this time, however, is that – politically at least – nothing should actually go slowly, quite the opposite. The climate change must be implemented quickly, illegal migration must be ended, the causes of flight must be combated – and as a necessary prerequisite for this, all the damned wars and conflicts in the world must be ended. There is nothing with pole pole.
Scholz' mission: demonstrate at eye level

And then there is the new world order, the multipolar world that Scholz sees emerging with many new strong players. That's why the Chancellor travels the globe like a record mile collector. His mission: keep old friends and make new ones as long as Europe and Germany still have enough international weight and economic power to not have to come as a petitioner at some point. That's why he begs the emerging nations of the Global South, invites South Africa, Brazil and others to the G7 meetings, and that's why he has now initiated the African Union to get a proper seat at the G20. That's why he emphasizes at every opportunity how important the emerging countries are, and that's why he says again on this trip that the African states must ensure their own security (the postscript useful for truth-finding: "Since Russia's attack on Ukraine, we have been close to us enough to do at home" he omits).
The magic word that Olaf Scholz likes to use in this context is eye level. Germany must give all the nations that it used to ignore or that it treated paternalistically the feeling that one encounters one another as equals. It's a noble approach that's less altruistic than it sounds. And it is easier to perform than to maintain.
Just an example. In the presence of William Ruto, Scholz said of Kenya's role in several African conflicts: "We really appreciate the mediation efforts that Kenya has made in recent years." That sounds less like eye level – but a little grandfatherly from above. Some things work better: pole pole.
Source: Stern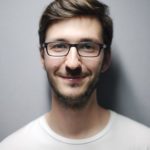 I have been working in the news industry for over 6 years, first as a reporter and now as an editor. I have covered politics extensively, and my work has appeared in major newspapers and online news outlets around the world. In addition to my writing, I also contribute regularly to 24 Hours World.