Paetongtarn Shinawatra has already achieved her first goal: "I just wish I wasn't in labor on election day." The opposition has a good chance of winning the elections in Thailand – and still could not become head of government in the end.
On May 14 there will be elections not only in Bremen and Turkey, but also in Thailand. After eight years under the military junta, it could now be this woman who is taking over the business of government in Thailand: Paetongtarn Shinawatra, nicknamed "Ing". The mother of two gave birth to her son just a few days ago and would be the youngest head of government in Asia at the age of 36. She is also ahead in many polls. Still, she might have a hard time. The incumbent Prime Minister, General Prayut, who seized power in 2014 with the help of the army, changed the political system during his tenure. Now even a majority of votes might not be enough for Shinawatra. They are known in Thailand.
In 2014 Thailand experienced the last coup

Thailand is a constitutional monarchy with a turbulent past. The kingdom has seen 13 coups since 1932. At that time, the absolute monarchy became a constitutional monarchy, a system of government similar to that in Great Britain. The laws are passed by Parliament, the incumbent monarch has the right of veto. According to media reports, the current king, Rama X., is said to be the richest monarch in the world and has become known in Germany as the spoiled "Thai king" thanks to the "Bild" newspaper.
Parliament will now be elected in May and the post of head of government will also be assigned. The elections are: incumbent Prime Minister Prayut Chan-ocha with the United Thai Nation party, Pita Limjaroenrat from the Move Forward party and Paetongtarn Shinawatra from the main opposition party, Pheu Thai. For weeks, "Ing" was ahead in the polls, but in polls by the National Institute of Development Administration (NIDA) in Bangkok, it's a mixed race with the "Move Forward" party: 29 to 35 percent. The incumbent general is far behind with just under 15 percent.
The candidates give themselves nothing in the election campaign. Heavily pregnant, Shinawatra performed on the country's stages, met numerous people, and by that time already had a two-year-old daughter. On May 1st she gave birth to her second child with her son Thasin. Just two days after the delivery, she invited members of the media to the hospital and held a press conference. Her children are her secret strength, she said there, "to work and lead daily life." But she quickly became political: "Thailand needs to change and the Pheu Thai Party is the solution."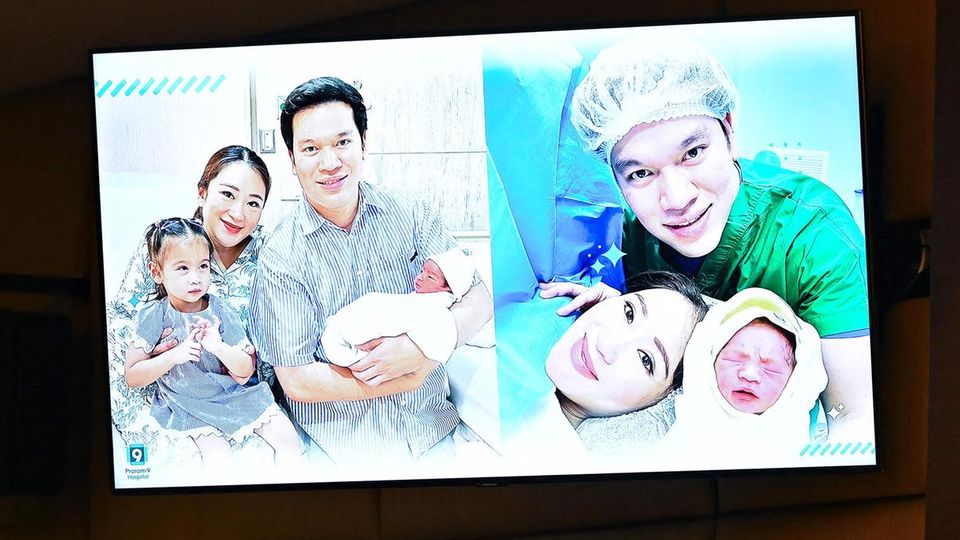 Paetongtarn Shinawatra is no stranger

The young politician explained in an interview with "Time" magazine in March that she is campaigning for more democracy. Although "Ing" has only been in politics for a year, she has had a meteoric rise. They are known in Thailand mainly by their family name. Her father, Thaksin Shinawatra, was a prime minister popular with the poor and working class in 2001. The former police officer founded his own telecommunications company in 1987 and became a billionaire in the process. He went into politics in the 1990s and won a landslide victory in the 2001 prime ministerial elections.
In 2006, the military ousted him, banned his party and seized power. Since then he has been living in exile because he is threatened with imprisonment in his home country. The allegations: nepotism and vote-buying. Observers say he would still exert influence on politics from Dubai. Then in 2011, Thaksin's sister, Yingluck Shinawatra, ran for prime minister. She stood for the newly founded Pheu Thai party, for which his daughter is now also running. But Yingluck was also overthrown. In 2014 she was removed from office by the Thai Constitutional Court and accused her of abuse of office. She was later accused of corruption and received a large fine – but fled abroad like her brother and now lives in exile. Both deny the allegations to this day and call them politically motivated.
From India to Japan
Monasteries, caves, tombs: where you will find magical places in Asia
How the family history will affect the daughter and niece "Ing" will be seen next week. The strong poll numbers prove her right, but Thailand's political system will make it even more difficult for her to win the elections.
The parliament in Thailand consists of 500 members who are elected by the people and then determine the head of government. But the incumbent prime minister, General Prayut, changed the constitution during his tenure and appointed 250 senators who now cast their votes on an equal footing. They owe their power to the military junta and are said to be loyal to it. To win, Paetongtarn Shinawatra would need at least 376 votes in the House and Senate. But Thai history shows that even then, a coup would not be immune to it.
Elections will be held on May 14th. The new mother of two doesn't have much time to recover. That's why she wants to get back into the election campaign in a few days to become Asia's youngest prime minister. The 36-year-old isn't afraid of the military junta, she told Time magazine in March that she was optimistic: "I'm not afraid. People no longer agree with the coup. Thailand needs change."
Sources: "", , "", , ""
Source: Stern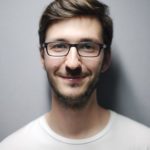 I have been working in the news industry for over 6 years, first as a reporter and now as an editor. I have covered politics extensively, and my work has appeared in major newspapers and online news outlets around the world. In addition to my writing, I also contribute regularly to 24 Hours World.