Racist attacks and insults are apparently also affecting children and young people to an increasing extent. Advice centers sound the alarm. The recent incident in Heidesee was by no means an isolated case.
Counseling centers for victims of right-wing, racist and anti-Semitic violence are alarmed by what they have found to be increasing aggression against children and young people. Racist-motivated attacks against children and young people have almost doubled within a year and have a massive impact on the everyday life of the affected families, said Sultana Sediqi from the Thuringian association "Young people without borders" on Tuesday in Berlin at the presentation of the annual balance sheet of the association of counseling centers for Victims of right-wing, racist and anti-Semitic violence (VBRG).
She also referred to an incident in Heidesee in Brandenburg. After racist insults against schoolchildren from Berlin during an excursion in southern Brandenburg last weekend, state security is investigating because of incitement to hatred and threats.
According to the annual balance sheet of the VBRG, in 2022 there were up to five right-wing attacks per day in the ten federal states alone where contact points for those affected systematically record them. 2,861 people in East Germany, Baden-Württemberg, Berlin, Hamburg, North Rhine-Westphalia and Schleswig-Holstein were directly affected by politically right-wing attacks. According to the information, there were 520 minors among them, after 288 affected children and adolescents the year before. VBRG board member Robert Kusche said that many incidents went undetected where there was not enough advice available.
A lot of things don't even show up
The head of the ombudsman's office of the Berlin State Office for Equal Treatment – Against Discrimination, Doris Liebscher, also assumes that many acts of violence with right-wing, racist and anti-Semitic motives will not be reported. In addition, the motives of the police and the public prosecutor's office are often not recognized correctly and often not adequately taken into account by judges when sentencing. As an example, she cited the case of Dilan from Berlin. The high school graduate with Turkish roots and a German passport was racially abused in a tram after her description in early February 2022 and shortly afterwards was hit and kicked at a stop.
The Tiergarten District Court convicted four of the six accused in April of this year. A 34-year-old was sentenced to eight months on probation, the highest sentence. She racially insulted, hit and kicked the then 17-year-old, the verdict said. However, racist insults from the group were not proven in the process, said the presiding judge. A 55-year-old was given a six-month suspended sentence for dangerous bodily harm, and a 45-year-old also received a six-month suspended sentence for aiding and abetting. A 43-year-old was sentenced to a fine of 2,200 euros (40 daily rates of 55 euros each) for threats and insults. Two defendants were acquitted.
Source: Stern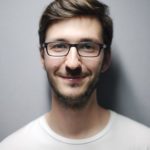 I have been working in the news industry for over 6 years, first as a reporter and now as an editor. I have covered politics extensively, and my work has appeared in major newspapers and online news outlets around the world. In addition to my writing, I also contribute regularly to 24 Hours World.