The verdict is: guilty. Donald Trump has been convicted of sexually abusing and defaming journalist E. Jean Carroll. Politically, the case could cost him dearly.
Donald Trump has been found guilty. It's worth repeating: the ex-president and leading Republican candidate for the 2024 election has been found guilty in a civil trial. "Did Donald Trump sexually abuse E. Jean Carroll?" the judge asked in Manhattan on Tuesday. "Yes," is the unanimous answer of the jury.
It is no less than a political bang.
The US has become so used to Trump's outrageous behavior that it's tempting to downplay the case. An "Elle" columnist who accused Trump of raping her in a dressing room at the luxury department store Bergdorf Goodman in Manhattan in 1996. The story joins the seemingly endless series of Trump scandals: hush money for a porn actress, a hushed-up affair with a Playboy model, the unforgettable "Grab 'em by the pussy" audio recording.
Since taking office in 2016, the Republican has shocked the world almost daily with his tweets and actions, crossing so many red lines it's easy to lose sight of just how powerful this verdict really is. "Today, the world finally knows the truth," Carroll said in a statement. "This victory is not just for me, but for every woman who has suffered because she was not believed."
As she exited the courthouse, she smiled.
Judgment shows what kind of person Donald Trump is

The case is not the one that will do Trump the most harm from a legal standpoint. Since this is a civil and not a criminal case, the 76-year-old is not facing a prison sentence. Instead, the verdict shows in black and white what kind of person Trump is.
Dozens of women have accused the ex-president of sexual harassment and abuse in the past. Each time he brushed the allegations aside like an annoying fly. Once he said he didn't know the women at all. Times that the allegations are part of a political campaign against him. Again and again he justified himself by saying that "she" was not his type – a slap in the face to every woman who has ever been sexually molested.
In Carroll's case, that "excuse" backfired. The 79-year-old made her allegations public for the first time in 2019. Trump, then President, dismissed the allegations as lies – and stated that Carroll was not his "type". The author then sued him first for defamation, later in a second lawsuit for the alleged rape itself, and again for defamation.
The noose then tightened in court last week: When questioned by Carroll's attorney Roberta Kaplan, Trump confused the plaintiff in a photo from the 1990s with his then-wife Marla Maples. An embarrassing mistake, say some. Others refer to it as the moment of revelation. In any case, it weakened his defensive strategy.
Other possible charges
Stormy Daniels case brings Trump to court – he still has these legal problems to deal with
For Trump, judgment could tip the scales

In the end, the jury dismissed the charge of rape, but found the ex-president guilty of "sexual abuse" and "defamation". Trump now has to pay five million dollars – around 4.5 million euros – in damages and damages. It will cost him more that the verdict undermines his credibility. It will be difficult to deny future allegations of a similar nature with the same vehemence of "political witch hunts" when a jury has already convicted him of them.
Will that impress his followers? Probably not.
For years, Trump has pranced through a storm of scandals, affairs and investigations without suffering any major damage. His fans have let him get away with everything so far. On Tuesday, a Morning Consult poll showed Trump with his largest lead ever of 60 percent over Florida Gov. Ron DeSantis with 19 percent.
Trump himself, who never appeared in court during the two-week trial, reacted as expected. He described the verdict as "the continuation of the greatest witch hunt of all time". Referring to Carroll, he said he "had no idea" who this woman was.
And yet "this woman" could still tip the scales for him.
Political damage could be greater than legal

The extent to which Trump's case could have a political aftermath will depend largely on two things: First, whether the verdict makes the ex-president "unelectable" in the eyes of moderate Republicans and so-called swing voters – and whether they flock to another candidate . On the other hand, whether his political rivals will seize the opportunity to stir up anti-Trump sentiment.
In recent years, Republicans have consistently defended him in the Carroll case and maintained his innocence. The guilty verdict could now change that dynamic. On Tuesday, leading party members such as House Speaker Kevin McCarthy and Senate Leader Mitch McConnell kept a low profile on the matter.
But even if the political costs for Trump in the primaries are limited, observers assume that a verdict – like the indictment in the hush money case – will harm him in the long term. The #MeToo movement has made its mark on American society. Studies show that a majority of Americans are unwilling to support a candidate for political office who has committed sexual assault.
It remains to be seen whether the verdict against Trump confirms this effect. One thing is certain, it is high time!
Source: Stern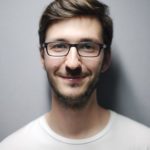 I have been working in the news industry for over 6 years, first as a reporter and now as an editor. I have covered politics extensively, and my work has appeared in major newspapers and online news outlets around the world. In addition to my writing, I also contribute regularly to 24 Hours World.