Economics Minister Robert Habeck has announced that he will not fire his State Secretary Patrick Graichen, despite allegations of nepotism. In the comment columns of the German press, he encountered broad criticism.
Federal Minister of Economics Robert Habeck is sticking to his State Secretary Patrick Graichen despite strong opposition and loud accusations. "I have decided that Patrick Graichen does not have to go because of this mistake," said the Green politician after a two-and-a-half-hour questioning by MPs on Wednesday. However, a civil service examination is now underway, because the requirements of the Ministry of Economic Affairs were "recognisably violated".
Graichen, also a member of the Greens, was involved in the selection of Michael Schäfer as the new managing director of the federal German Energy Agency (Dena), although he was his best man. Both Graichen and Habeck now speak of a mistake. The procedure for selecting personnel is to be rolled out again. Together with Graichen, Habeck answered questions from the members of the Committees for Economics, Climate Protection and Energy about the procedure.
This is how the press commented on the Habeck/Graichen case:

"Reutlingen General Gazette": "Habeck has now decided that Graichen will keep his job. It is understandable that he wants to hold on to his closest confidante, but it is unwise. The Greens like to accuse the conservative parties of cliques and "black felt". They speak of their own positive error culture and demand transparency. Habeck must now also be measured by this. If he wants to remain credible, Graichen is no longer tenable. Not because he attracted particularly negative attention, but because Graichen does not meet the moral standards of his own party."
"Augsburg General": "In the best man affair, Robert Habeck decided to hold on to his State Secretary Patrick Graichen. This decision is wrong. Instead of making a cool cut, Habeck ties a block on his leg. And now what often happens in political affairs is happening Clarification happens mishaps that make it even worse. So the Minister of Economics speaks of a mistake that is healed. Mistakes, that sounds human and forgivable. Everyone makes mistakes. But Graichen didn't make a mistake negligently, he wanted his friend and best man one get a very well-paid position. This is a serious violation of his department's code of conduct."
"Rhine Palatinate" (Ludwigshafen): "If Habeck wants to implement his energy plans and, ideally, make them suitable for a majority, he needs credibility. It shouldn't appear that family members, friends and patrons take advantage of being close to State Secretary Graichen. That's exactly why Habeck has to fire his State Secretary."
"Badische Zeitung" (Freiburg): "The fact that the Greens around Habeck believe they can make ends meet indicates that there has been a loss of reality. The affair does not affect just any party. For the Greens, affairs that appear to be nepotism are particularly sensitive. Yours Politics is always underlaid with a tone of moral superiority, with a self-confident attitude of precise knowledge of what is not only politically right, but also ethically necessary."
"Rhein-Neckar-Zeitung" (Heidelberg): "Habeck, Graichen, but also the many defenders who now claim that it is not misconduct that is being attacked here, but the new energy policy itself – they all try to portray nepotism as something normal. But that's not it. And it was about "Established parties" have always had a good instinct, especially former Greens like Otto Schily, Christian Ströbele or Gerhard Schick, when it came to denouncing grievances. You can't do trustworthy politics in felt slippers. If Habeck doesn't understand it at all, then it could his chair will soon wobble. He would not be the first minister to refuse to be clarified until it becomes the actual scandal. In this respect: there is no credible way around Graichen's resignation. And the Ministry of Economics belongs to the family. When they were still were an opposition party, there was no need to say something like that to the Greens."
caesura in Parliament
From the eco-party to the Kosovo war to traffic lights: 40 years ago, the Greens entered the Bundestag
"The Bell" (Oelde): "The minister will hardly be able to keep his state secretary. If Habeck tries to play for time, he loses credibility, and a Graichen affair turns into a Habeck affair. However, Graichen's dismissal is problematic because the state secretary has to organize the implementation of the energy transition. But if Networks, without which politics is never possible, become family affairs, danger is imminent, the line to nepotism or corruption is quickly crossed."
"People's Voice" (Magdeburg): "The green economic power within the traffic light coalition is based on two pillars: economy and morality. Minister Robert Habeck wanted to serve both fields in an exemplary manner. Economically, with the heating ban program, he is well on the way to a terrific failure. Regardless of those affected, costs and technology the Habeck Ministry wants to enforce the forced replacement of gas and oil heating systems from 2024. In the meantime, even the governing parties are calling for the deadline to be extended. There may still be something that can be repaired, but not with the moral claim Ministry gone. Habeck has drawn an amazing conclusion from the combination of private and official matters there: Secretary of State Patrick Graichen as a key figure can stay! The minister is riding himself further in. Not only Graichen's chair is shaking, but his own too."
"Stuttgart Newspaper": "The Greens are reacting to the allegations of nepotism around the Ministry of Economic Affairs led by Robert Habeck in accordance with the established laws of political crisis management: sit it out, have a little regret, make a small pawn sacrifice – and otherwise research a counter-attack on the attackers. Habeck's State Secretary Graichen, for example, should not be his Clear the chair, although he wanted to help his best man to a management position in the federal company Dena. No, the beneficiary himself renounces the position. And otherwise – cheerfully carry on."
"New Press" (Coburg): "Now the party is being hit by an affair that fits perfectly into the well-known political cliché. And it is hitting the party at a time when it wants to impose many changes and inconveniences on the citizens. Preach water and drink wine – that this image sticks is the real danger for the party. If they really recognized that, State Secretary Graichen would no longer have a political future."
"Cologne City Gazette": "For the moment, Graichen has taken some pressure out of the boiler with a perfectly formed apology. Nevertheless, Habeck, who is already under pressure because of the disaster surrounding the planned ban on gas and oil heating in new buildings, has to ask himself whether sticking to his confidant does no more harm politically than Graichen's stay in the ministry benefits him."
"Frankfurter Allgemeine Zeitung": "Habeck and Graichen now have to face the standards that their party likes to apply to their supposedly sinful competition, but which they would only like to apply to a limited extent for themselves because they are blameless. In green-led ministries, whether in Rhineland- Palatinate or Berlin, the principle applies all too often: Green purpose justifies green means. No other party could have afforded to make his friend and best man the managing director of a federal agency without a scandal and personal consequences. But the Greens? Habeck had the decision annulled – Case settled? After all, he did not follow the line of Trittin, who was anything but a good adviser for Annalena Baerbock in the federal election campaign. The minister openly admits the mistake. Will disciplinary proceedings now follow?"
"Young World" (Berlin): "Nepotism, Amigo-Bayern, SPD-felz, FDP-Postenkleberei etc. – now it has to be good. The pawn sacrifice, Graichen's best man, has left the field. Prognosis: Something with more salary will be found for him. And Friedrich Merz is considering a committee of inquiry? The flying CDU medium-sized company could just as well have its delegating company, Blackrock, buy up the Federal Republic. With ten trillion US dollars, that's about two and a half times. Is it already underway? So is it a conspiracy? Or just normal behavior by big business? Graichen and family only shovel peanuts at each other in comparison. It's so poor that it has to throw up a Merz. For the time being, however, only Graichen's face is green. It's just misery."
"Straubinger Tagblatt/Landshuter Zeitung": "If the Robert Habeck house had really been willing to avoid mixing private and professional interests, Patrick Graichen should have been aware and declared himself biased when he was awarded the top position at the German Energy Agency. That his best man has since backed down , does not change that: the topic is not off the table yet."
Source: Stern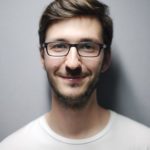 I have been working in the news industry for over 6 years, first as a reporter and now as an editor. I have covered politics extensively, and my work has appeared in major newspapers and online news outlets around the world. In addition to my writing, I also contribute regularly to 24 Hours World.