People smugglers in Tunisia are pursuing a new strategy. Instead of using larger ships, they send migrants out onto the Mediterranean in tin boats. The risky passage is inexpensive.
According to the EU border protection agency Frontex, people smugglers from Tunisia are increasingly using cheap and dangerous tin boats to bring more migrants across the Mediterranean. "These tin boats can be welded together in 24 hours. They're not really seaworthy. A little swell – and they go down," said Frontex boss Hans Leijtens of the German Press Agency.
Nevertheless, many migrants from Africa opt for the risky passage in a tin boat – because it is cheaper than crossing on a larger ship. Leijtens sees the smugglers' new scam as one reason why the number of attempted irregular border crossings in the central Mediterranean has increased rapidly.
With their sharp-edged metal edges, the boats are reminiscent of tin cans. They have an outboard motor and are crammed with 30 to 50 people. If the boat capsizes on the approximately 150-kilometer journey from Tunisia to Italy, no one can hold on to it, unlike a wooden boat.
Risky crossing on a tin boat for 500 euros
However, the new method is very profitable for the trafficking gangs, said Leijtens. "Because the boats are so cheap, they can offer lower prices." Instead of 1,500 to 2,000 euros for the passage on a larger ship, the migrants paid 500 euros for the riskier crossing on a tin boat. According to the United Nations International Organization for Migration (IOM), almost a thousand people have died on the route in the first four months of this year.
According to the Frontex boss, the new strategy of the smuggling gangs could be responsible for the enormous increase in the number of irregular border crossings across the central Mediterranean. In the period from January to April, Frontex registered 42,165 such cases on this route – from Libya and Tunisia to Italy and Malta. That was almost three times as many as in the same period last year. Leijtens said that departures from Tunisia in particular had skyrocketed. There is a tenfold increase here compared to the first four months of 2022.
"This is going to be a really hot summer"
Tunisia has changed from a country of origin to a country of transit: Most migrants on this route now come from countries south of the Sahara. Leijtens expects the migration movement via Tunisia to increase in the coming months. "This is going to be a really hot summer."
The 60-year-old Dutchman has been in charge of Frontex since last December. Not an easy legacy: In April 2022, the long-standing Frontex boss Fabrice Leggeri made his post available after serious allegations against him and employees. The background was in particular investigations into illegal rejections of migrants in the Mediterranean. According to them, executives at the Warsaw-based agency Frontex deliberately covered up the fact that Greek border guards were bringing refugees back to the open Mediterranean Sea. Rejections of people seeking protection at the external borders – so-called pushbacks – are illegal under international law.
Leijtens wants to take different action, as he said. "Every case, every allegation, every alleged involvement by Frontex must be investigated and we do it on a case-by-case basis." Should Frontex officials be proven to be involved, this would mean "that either disciplinary proceedings or even criminal proceedings will be instituted against them".
And what does the Frontex boss think the EU should do in the case of Tunisia? As an example, Leijtens cites the status agreements that the EU Commission has concluded with Western Balkan countries such as Serbia, Albania and North Macedonia. They enable Frontex operations in countries that do not belong to the EU. With the North African states, however, this will be more difficult than in the Western Balkans, according to Leijtens. "It won't be a sprint, it'll be a marathon."
Source: Stern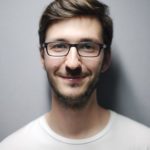 I have been working in the news industry for over 6 years, first as a reporter and now as an editor. I have covered politics extensively, and my work has appeared in major newspapers and online news outlets around the world. In addition to my writing, I also contribute regularly to 24 Hours World.