After fighting, Egypt's efforts seem to be having an effect: Israel and militant Palestinians agree – with difficulty – on a ceasefire. The fighting actually seems to be dying down.
A ceasefire between Israel and the militant Palestinian organization Islamic Jihad appears to be holding after renewed fighting late into the night. The ceasefire went into effect at 10:00 p.m. local time (9:00 p.m. CEST) on Saturday. A leader of the jihad confirmed this agreement with Israel on Egyptian television. The agreement was also confirmed by Israel's national security adviser, Tzachi Hanegb, according to a statement from Prime Minister Benjamin Netanyahu's office. After days of bitter fighting, a temporary end to the violence seems within reach.
Jihadi leader Siyad al-Nachala declared fighting with Israel to end once the ceasefire came into effect. "Our people stood firm and were not crushed," Al-Nachala said in a video message. "We have endured what we have endured to maintain our united, strong and unwavering stance."
After the agreement, Israel's National Security Advisor Hanegb warned that Israel would defend itself in the event of further attacks. He thanked Egypt for its "great efforts" in mediating an end to the fighting. According to him, "rest with rest" should be answered. According to the army, Israeli roads near the border that were closed due to concerns about anti-tank missile attacks are also to reopen on Sunday.
Shortly after the violence broke out on Tuesday, Egypt – and as it had done so many times before – acted as a mediator. However, negotiations on a ceasefire initially faltered. According to the army, there was already a kind of unofficial declaration of a ceasefire on Wednesday.
Even after the agreement became known on Saturday evening, militant Palestinians fired numerous rockets at Israel. Media reported missile alerts on Nirim and Ein Hashlosha near the Gaza Strip border. Warning sirens and explosions could also be heard in the greater Tel Aviv area. According to paramedics, three Israelis were injured on the way to shelters. Israel's air force again attacked targets in the coastal strip.
The US government welcomed the ceasefire. The United States worked closely with regional partners to achieve this solution to prevent further loss of life, the White House said on Saturday evening (local time). Washington also thanked Egypt for the "crucial diplomatic efforts". "The United States believes that both Israelis and Palestinians deserve to live in security and enjoy equal freedom, prosperity and democracy," the US State Department said.
Since Tuesday, Israel has launched a large-scale military offensive against jihad in the Gaza Strip. According to the army, more than 370 positions were attacked and six high-ranking members were specifically killed. The jihad is the second most powerful military force in the Gaza Strip after Hamas and aims to destroy Israel. According to the army, the militant Palestinians fired more than 1,200 rockets and mortar shells towards Israel in the past few days, 970 of which crossed the border.
33 people, including six children, have been killed in the Gaza Strip since the start of the Israeli military offensive. More than 140 were injured. According to the Israeli army, four civilians were killed by misguided jihadi rockets. This could not initially be verified independently. A Palestinian from the Gaza Strip was also killed on Saturday after a rocket hit the Israeli side. He had a permit to work in Israel and was hit by a rocket fired from the Gaza Strip. In Israel, an 80-year-old died when a rocket hit her on Thursday.
More than two million people live in the Gaza Strip in very poor conditions. Hamas violently seized power in the Palestinian Territory in 2007. Israel then tightened a blockade of the coastal area, which is supported by Egypt.
Source: Stern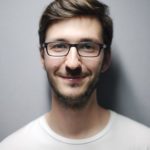 I have been working in the news industry for over 6 years, first as a reporter and now as an editor. I have covered politics extensively, and my work has appeared in major newspapers and online news outlets around the world. In addition to my writing, I also contribute regularly to 24 Hours World.