For a country like Qatar, Ukraine may seem far away. Foreign Minister Baerbock nevertheless sees the powerful emirate and other Arab countries as important partners for reacting to Russia's war.
Federal Foreign Minister Annalena Baerbock sees the invitation by Ukrainian President Volodymyr Zelenskyj to the Arab League summit as an important sign against the Russian war of aggression on his country.
At the league meeting this Friday in Jeddah, Saudi Arabia, Zelenskyi will certainly emphasize that this war "can be over tomorrow if the attacker withdraws his troops," said the Green politician after a meeting with Qatari Prime Minister and Foreign Minister Mohammed bin Abdulrahman Al Thani.
Baerbock said she understood the invitation to Zelenskyj to mean that the "brutal Russian war of aggression" in Ukraine was also having an impact in the Arab world. The invitation was "an important sign of the greatest wish of almost everyone in this world, namely for peace". The minister was also received by Qatar's head of state, Emir Tamim bin Hamad Al Thani.
Saudi King Salman had invited Zelenskyy to the Arab League summit. According to information from Arab diplomatic circles, Zelenskyj is expected to be the guest of honor in Jeddah this Friday. Syria's President Bashar al-Assad is also expected. The Arab countries recently decided to reinstate Syria in the organization, which has around 20 members. They are thus promoting ongoing normalization with Assad in the region, who was isolated for years after the civil war broke out in Syria in 2011.
Baerbock pays tribute to Qatar's stance against the Russian war
Qatar had "raised its voice clearly" at the beginning of the war in Ukraine, the German Foreign Minister acknowledged Doha's position after Qatar had supported UN resolutions against Russia's war of aggression. Everywhere in the world one sees that smaller countries in particular cannot sleep peacefully when "a stronger, larger neighbor can simply invade their neighboring country and the world is silent about it," she added.
The Prime Minister said he and Baerbock had discussed the war but remained more reserved. "We spoke about respect for and sovereignty and independence of Ukraine and its territorial integrity," Sheikh Mohammed said.
Gulf States with mostly good relations with Russia
The Gulf States mostly maintain good relations with Russia and strive for neutrality in the Ukraine war. Moscow is an important partner for them, for example in the energy sector. At the same time, the EU and Germany in particular are important customers for the Qataris, for example for liquefied natural gas (LNG). According to diplomats, Zelenskyy's participation in the Arab League summit should enable talks on possible negotiations between Moscow and Kiev. There was initially no confirmation from Kiev for Zelenskyj's participation. Riyadh has already offered to mediate in the conflict.
Assad also at COP28? – "Don't ignore the brutality of Syria"
With a view to the invitation of Assad, who had been isolated for many years, to the next UN world climate conference COP28 in November in Dubai, Baerbock said that even in the neighborhood of Syria one cannot ignore the brutality with which the Syrian ruler had acted against his people. In several resolutions, the international community has made it clear how important it is for the people of Syria to be able to live in security and freedom.
For this it is essential that humanitarian aid can come into the country and that the people in Syria can live safely again, Baerbock added. In addition, political prisoners should be released. Above all, there must be a political process. "That unites us," she said to Qatar's foreign minister. She is concerned that there could be a normalization in dealing with Syria without these necessary steps for the people in the country.
Sheikh Mohammed said of the new way of dealing with Assad: "We don't want to deviate from the Arab consensus in this regard." He added: "The only way to normalization is a fair and comprehensive solution to the Syrian question. We and the Syrian government do not have to solve the question, but this government and its people."
Soccer World Cup in Qatar
For Germany, Qatar is above all an important partner in energy and security issues. The relationship was overshadowed by the human rights situation in Qatar, including during the World Cup there, and by German and European criticism.
In the presence of Baerbock, Sheikh Mohammed made it clear on Wednesday: "We in Qatar welcome any friendly and constructive advice. We do not heed any criticism based on arbitrary principles."
Source: Stern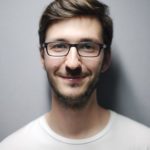 I have been working in the news industry for over 6 years, first as a reporter and now as an editor. I have covered politics extensively, and my work has appeared in major newspapers and online news outlets around the world. In addition to my writing, I also contribute regularly to 24 Hours World.