Habeck's confidante Graichen goes into temporary retirement. Private and professional life were too closely intertwined, and the state secretary became vulnerable. Habeck's problems remain.
After almost three weeks of heated discussions about the misconduct of one of his most important employees, Federal Minister of Economics Robert Habeck (Greens) tries to liberate himself: State Secretary Patrick Graichen has to go – even if the best man affair is not the decisive factor in the end.
"It's one mistake too many," says Habeck in Berlin. Habeck's misery is unlikely to end, and he is continuing the weakened political struggle over the law for the gradual replacement of heating systems, which he and his party had been pushing for.
Which makes the difference
The drop that broke the camel's back in Graichen's case is therefore a preliminary decision to approve funding of almost 600,000 euros for a project by the Berlin State Association of the Federal Environment and Nature Conservation Association (BUND), which Graichen made in November 2022. His sister Verena sits on the board there.
Habeck gives a second reason that is "in a gray area". For example, Felix Matthes was appointed to an expert commission on the energy transition by the Öko-Institut. Verena Graichen works at this ecological research facility, as does their brother Jakob. "If each of these mistakes stood alone, it would not require such dramatic conclusions as we are drawing today," says Habeck. "But the mistakes don't stand alone, they can be seen in the overall picture."
Firewall with cracks
Graichen and Habeck could only attempt an apology for their participation in the selection of his own best man to head the federal German Energy Agency (Dena), but there was no justification. But efforts have been made to separate the misstep from structural issues. The ministry asserted that precautions had been taken, neither Graichen nor his colleague Michael Kellner (Greens), who is married to his sister, were involved in tenders to which the Öko-Institut could have applied.
Now Habeck also had to concede that the fire wall built because of the family relationships has cracks. "Overall, Patrick Graichen has made himself too vulnerable to be able to exercise his office effectively." This raises fundamental questions that Habeck will not be able to resolve simply by separating from Graichen. The opposition in particular has already had doubts about the assurances.
There are more questions
Next Wednesday, the CDU/CSU parliamentary group wants to question Habeck and actually Graichen again in a joint meeting of the committees for economics, climate protection and energy. The demand raised in parts of the Union for a committee of inquiry is still in the air.
It is also unclear what personal consequences Graichen could have. Habeck said last week that a civil service examination was underway because the guidelines of the Ministry of Economics had "recognisably been violated".
Intense debate about heating replacement
Habeck wants to get the building energy law, which was only agreed with hanging and choking within the traffic light coalition of SPD, Greens and FDP at least in outline, over the finish line as planned, i.e. to pass it before the summer break in the Bundestag. It is probably the most controversial project on his list of tasks, the one with which the federal government intervenes most profoundly in the everyday lives of individual citizens in the interests of climate protection.
It is planned that from 2024, every newly installed heating system will be operated with 65 percent renewable energy. There should be hardship rules and funding. The energy policy spokesman for the FDP parliamentary group, Michael Kruse, is now calling for "a new, realistic schedule".
A delay would not only be relevant for Germany's climate protection efforts, especially since the heated debate has already seen demand for gas and oil heating systems skyrocket. Postponing the start date to 2025 would be extremely dangerous for the Greens, because the regulations would then come into force at the beginning of the year in which the next federal election is scheduled to take place in the fall. At this point in time, the Greens want to demonstrate success in the expansion of wind and solar power, for example, instead of continuing to defend themselves against the ugly image of a banning party.
Habeck wants to revise the rules of conduct
Meanwhile, Habeck takes the nagging best man affair as an opportunity to put his own compliance rules, i.e. the internal rules of conduct and procedures, to the test. This is already happening in the ministry and should certainly also be discussed within the federal government in the interests of uniformity, the minister announced.
When looking for another boss for Dena, those involved should not only have to make sure themselves that there is no connection to one of the candidates, but they should be explicitly asked about it. In his view, this active query should become common practice, says Habeck.
Who is following Graichen?
Last but not least, Habeck has to replace one of his most important employees, whose "great achievements for this country" he once again expressly praised on Wednesday. "Through his extremely great commitment, he saved Germany from a major shortage and made a significant contribution to averting an economic crisis. He got the energy transition going again and climate protection to government action."
Graichen was not without controversy, but there was little doubt about his competence. It remains unclear who is to succeed him. In a touch of gallows humor, Habeck assures: "I will not appoint my best man as state secretary now."
Federal Ministry of Economics on the energy transition monitoring Minutes of the committee meeting of May 10 (PDF) Text of Habeck's speech on the Graichen withdrawal
Source: Stern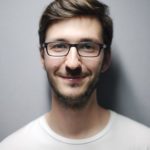 I have been working in the news industry for over 6 years, first as a reporter and now as an editor. I have covered politics extensively, and my work has appeared in major newspapers and online news outlets around the world. In addition to my writing, I also contribute regularly to 24 Hours World.