Robert Habeck has fired his State Secretary Patrick Graichen. Late but just in time.
At the end of the press conference, Robert Habeck indulged in a pinch of humour. "I will not appoint my best man as the new State Secretary," says the Vice Chancellor. Anyway. This is, of course, a reassuring punchline after weeks that have been troubling in every respect.
A few minutes earlier, Habeck announced that he would be putting his current State Secretary for Energy and Climate Issues into political retirement. Patrick Graichen has to go because an internal audit found another violation of the compliance rules. Not a big scandal, but one mistake too many. That's how Habeck sees it. That's how you have to see it.
The Economics Minister himself is drawing personal consequences from the best man affair, late but not too late. He clarifies a process before someone else discovers it, for example the political opponent or even the media. He tries to get on the offensive before an investigative committee in the Bundestag finally puts him on the permanent defensive. One can have reasonable doubts as to whether this will turn out to be anything more than: striving.
In the case of Patrick Graichen, everything was mixed up with everything else

It is Habeck's attempt to end the debate about green felt and sustainable nepotism in his ministry once and for all. Leaving behind the Causa Graichen, as it has long been known in political Berlin, where something is always declared a cause when the public interest is no longer in the matter itself, but in its consequences. When the analysis no longer precisely separates the relevant from the irrelevant, but instead whispers everything together.
There would still be so much to sort.
caesura in Parliament
From the eco-party to the Kosovo war to traffic lights: 40 years ago, the Greens entered the Bundestag
In the matter itself, Graichen made a serious mistake. He shouldn't have been involved in his best man's appointment to head the Dena state energy agency. It's not possible, it's that simple.
Graichen apparently even recognized the explosiveness of the personal connection. A week ago he explained that he had told his best man at the time that he could neither favor nor disadvantage him in the process. Why didn't Graichen withdraw immediately? He did not answer the question convincingly. Why didn't he inform Habeck right away? That too is unclear.
A benevolent explanation for this misjudgment would look like this: Graichen was so naive to believe that friendship doesn't matter where qualifications are convincing anyway. The less benevolent explanation is that he wanted to make sure a confidant got the job.
Now the error in the matter can be corrected. The chief post at Dena is being re-advertised. The impression of a lack of sensitivity, on the other hand, which Graichen leaves even in the most benevolent reading, is not healed so quickly. Robert Habeck will not only have noticed this this week. Nevertheless, he held on to his most important state secretary for a long time, probably for reasons that lie somewhere between loyalty and gratitude.
The dismissal was only a matter of time. Graichen's next mistake, no matter how small, would be his last as State Secretary. This is how Habeck was last understood. Hardly anyone can work successfully under such conditions, especially not in politics, and even less in an environment of distrust that is currently shaping the governing coalition.
Communicator Robert Habeck is in bad shape

This shows the double tragedy of the whole affair for the Greens: because Graichen did not stumble over the large-scale heat transition project, but rather a personnel issue at a moderately important federal company. And because, despite all the warning signals, Habeck and his team were poorly prepared in terms of communication for the criticism and, yes, the campaigns of the past few weeks.
After all, Graichen's family tree was as well known as the Ministry's organizational chart. Not just Habeck, but the interested public. His sister, married to his colleague Michael Kellner, works like another brother at the Öko-Institut – a research institute that receives orders from the federal government. There had therefore been allegations of nepotism before, which Habeck's ministry always refuted accordingly: Neither Graichen nor Kellner were involved in awarding such orders.
Anyone who listened carefully at the time got an impression of the resistance Habeck provoked with his policies. Which trigger points he and his team trigger solely through habitus and curriculum vitae in the right-wing conservative to right-wing extremist milieu. And how easily those who see their interests endangered by green economic and climate policies can mobilize this potential for outrage.
After all, no one ever claimed that the transformation could be managed without a backlash. Who would know that better than Habeck, the green builder of bridges in ecologically remote milieus?
Yes, no question, what was last formulated as Causa Graichen had little or nothing to do with the clarification of the best man affair. There are now so many diagrams of the alleged Graichen network in politics and foundations that they could soon be used to paper the Ludwig Erhard Hall in the ministry. They do not lead to a serious debate as to why the German energy bubble is so small and what could be problematic about it.
There are lies about Graichen's family on Twitter. Sometimes he is characterized as a clan boss, sometimes as a henchman of an eco-billionaire who is said to be controlling the German energy transition from the USA. This may range from absurd to repulsive. You can quickly forget the core of the legitimate criticism. However, being exposed to such a campaign does not release anyone from working up the actual error properly.
In recent weeks, Habeck has often referred to the campaigns against Graichen, him and his house. Too often. This could give the impression that one does not take responsibility for one's own mistakes seriously enough – even though a number of processes had long since been checked internally.
The Greens have never been successful in countering criticism by simply being the victim of a campaign. That may be unfair. It's just that nagging rarely changes the public debate. The most effective means against bullshit in political debates is a no-bullshit alliance that is as broad as possible. And that has to be tied up, cherished and nurtured.
Patrick Graichen was Habeck's man for the details. To this day there is no doubt about his expertise. If Habeck wants to be successful with his climate policy, however, not only the factual issues have to be right. What theoretically easily leads to the two percent path can still have to climb one or the other hill in political reality. It's Habeck's job to prepare for this attempt with momentum. The next Secretary of State will not take that away from him either. He has to go through that alone.
Source: Stern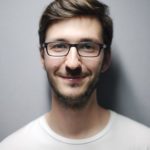 I have been working in the news industry for over 6 years, first as a reporter and now as an editor. I have covered politics extensively, and my work has appeared in major newspapers and online news outlets around the world. In addition to my writing, I also contribute regularly to 24 Hours World.