After the election is before the election: although the Conservatives clearly won the parliamentary elections, it was not enough to form a government. The Greeks are preparing for another ballot.
With 40.8 percent, the conservative Nea Dimokratia (ND) party led by former Prime Minister Kyriakos Mitsotakis is the clear winner of the Greek parliamentary elections. The Ministry of the Interior announced this early Monday morning after almost all the votes had been counted.
Nevertheless, there will be no government for the time being. On the evening of the election, Mitsotakis ruled out a coalition. He has always campaigned for governing alone and has now received the mandate from voters to do so, he said. The next election could take place as early as June.
"Earthquake" choice
Shortly after the first official projection on Sunday, the Greek media wrote about a "historic election", "earthquake" and "landslide victory". Alexis Tsipras' left-wing Syriza party, which was considered the most promising opponent, fell – it only achieved 20.1 percent, around 11 percentage points less than in the 2019 election. Out of 59 electoral districts, the left only won one, the rest went to New Democracy.
A total of five parties made it into parliament – in addition to the two major opponents, the social democratic Pasok with 11.5 percent, the Greek Communist Party (KKE) with 7.2 percent and the right-wing populist Elliniki Lisi (Greek Solution) with 4.5 percent. The left-wing party Mera25 led by ex-Finance Minister Giannis Varoufakis and the ultra-conservative Niki failed at the three percent hurdle.
48 percent for government formation
The fact that a new round of voting for the New Democracy will in all probability secure power is due to a peculiarity in Greek electoral law. In the current election, simple proportional representation applied: mathematically, one or more parties must collect 48 percent of the votes in order to be able to govern. In the next elections, on the other hand, the strongest party will automatically receive at least 20 additional seats in parliament – which would probably mean that the ND would be alone in government again.
The parties will still fight until the next election date, as the chairmen assured in interviews. Election loser Alexis Tsipras said changes would be made quickly to deliver the best campaign possible.
Source: Stern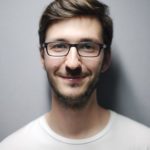 I have been working in the news industry for over 6 years, first as a reporter and now as an editor. I have covered politics extensively, and my work has appeared in major newspapers and online news outlets around the world. In addition to my writing, I also contribute regularly to 24 Hours World.