Governor Ron DeSantis is driving a sharp right course in Florida. One of the most renowned civil rights organizations in the USA has therefore now issued a travel warning for the state.
One of the oldest and most influential African American rights movements in the US has issued a travel advisory for the state of Florida. The trigger for the measure was the restrictive policy of Republican Governor Ron DeSantis towards minorities, said the National Association for the Advancement of Colored People (NAACP). In a press statement, the organization described its move as "a direct response to Governor Ron DeSantis' aggressive attempts to erase black history and restrict diversity, equality and inclusion programs in Florida schools."
Founded in 1909, the NAACP is the third civil rights organization to warn travelers against visiting Florida. The League of United Latin American Citizens and the LGBTQ lobby group Equality Florida had previously published similar notices.
Ron DeSantis makes ultra-conservative politics in Florida

"Florida is openly hostile to African Americans, people of color and LGBTQ+ people," the NAACP's official travel advisory over the weekend said. "Before you travel to Florida, please understand that the State of Florida devalues ​​and marginalizes the contributions of African American and other communities of color and their challenges."
Governor DeSantis, who is expected to enter the race for the Republican nomination for the 2024 presidential election this week, is pursuing ultra-conservative politics in Florida and portraying himself as a fighter against left-wing woke ideology. Last week, the 44-year-old signed legislation prohibiting public colleges in Florida from spending state or federal funds on programs or campus activities promoting diversity and inclusion.
Programs for diversity, equality and inclusion – in English abbreviated as DEI – were implemented in such a way that the abbreviation should actually stand for "discrimination, exclusion and indoctrination", the governor justified the law. "That has no place in our public institutions."
The new regulation also includes a ban on treating gender theories and the so-called critical race theory (CRT) in compulsory university courses. The CRT considers race as an artificial category for the oppression and exploitation of people of color and deals with the question of how racism, which persists despite decades of civil rights reforms, is anchored in the political, social, economic and cultural structures in the USA.
Mike Pence, Ted Cruz and Co.
Artists depict anti-LGBTQIA politicians as drag queens – using AI
In April, DeSantis signed legislation restricting how racial issues can be discussed in workplaces and schools. And in January, he had an advanced course in African American Studies banned from the state's public schools on the grounds that it "clearly lacked educational value."
"Florida has become hostile to black Americans"

"Let me be clear: if we don't properly represent the horrors and inequalities that black Americans have faced and continue to face, we are doing students a disservice and failing in our duty," NAACP President Derrick Johnson said . "Under Governor DeSantis' leadership, the state of Florida has become hostile to black Americans and is in direct conflict with the democratic ideals on which our union was founded. He should know that democracy will prevail because its defenders are ready to stand up and fight. We stand firm and encourage our allies to join us in the fight for the soul of our nation."
Florida is one of the most popular vacation destinations in the USA and tourism is one of the most important industries there. According to the Visit Florida tourism agency, around 137.6 million people visited the Sunshine State in 2022, as reported by the US broadcaster CBS News. Travelers spent $101.9 billion in Florida and supported more than 1.7 million jobs in 2021.
Several Democratic-governed cities in the state rushed to affirm Sunday that they welcomed diversity and inclusion. "EVERYBODY is always welcome and treated with dignity and respect," said St. Petersburg Mayor Ken Welch. The NAACP "along with people of all races, religions and backgrounds can count on the city of St. Petersburg as a true champion of diversity."
And Tampa Mayor Jane Castor tweeted, "I can assure anyone considering visiting or relocating to Tampa that they will be welcomed with open arms. Diversity and inclusion are central to what Tampa one of America's greatest and friendliest cities." Nothing will change about that, regardless of what happens in the capital, Tallahassee.
Sources: , , ,
Source: Stern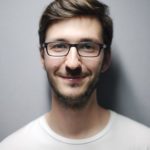 I have been working in the news industry for over 6 years, first as a reporter and now as an editor. I have covered politics extensively, and my work has appeared in major newspapers and online news outlets around the world. In addition to my writing, I also contribute regularly to 24 Hours World.