It's been decades since the Vietnam War – but countless explosive relics still lurk underground in the country. An organization is helping the Vietnamese to make their country safe again.
From the porch of her home, Hoang Thi Ly overlooks paddy fields gleaming peacefully in the sun. It points towards the green fields of Truc Lam Village in central Vietnam. The sight is so idyllic that it is difficult to imagine what once happened here.
"As a child I grew up in a minefield," said the 53-year-old of the German Press Agency. "There was a US Army base here, explosive devices were everywhere."
Ly was only five when the Vietnam War ended in 1975 after 20 years. In 1954 the country became independent from the colonial power France. Shortly thereafter, the nation split into North Vietnam and South Vietnam. War broke out between the two parts of the country. From 1965 onwards, the United States provided military support to South Vietnam.
It is now more than 50 years since the last US soldier left the Southeast Asian country on March 29, 1973 as part of a ceasefire agreement concluded in Paris. And yet every year tens of thousands of duds are still found, left just inches below ground by the conflict.
A third of the ammunition remained intact
Because the US undertook more than a million bombing raids and dumped five million tons of ordnance on the country on the Mekong, in particular cluster munitions, which were distributed everywhere. About a third of these did not explode on impact and remained intact.
A good ten years after the end of the war, Ly began working as a farmer, but to this day she is afraid of stepping on mines or UXOs (unexploded ordnance such as bombs, grenades or ammunition) when cultivating the fields. Many people and animals in the area have been killed by such duds.
Quang Tri, where the North-South demilitarized zone was located, remains the most contaminated province to date. Since the end of the war there have reportedly been nearly 3,500 dead and 5,000 injured here alone. The last fatal accident happened last year when a farmer picked up a bomb in a field and it detonated. Nationwide, more than 100,000 people have been killed and injured by duds in 50 years, says Sarah Goring, country director of the Mines Advisory Group (MAG).
The UK-based non-governmental organization, which works in former and current war and crisis zones worldwide, has been active in Vietnam since 1999. In 2001, Ly was offered a job as a deminer by the NGO. Since then, she has been one of 735 employees who are now clearing Vietnam of mines and ammunition residues.
Search is inch by inch
Lys village, heavily mined to protect the US Army base, was the first place in the province to have all mines removed. But there are other benefits to the work: "Since I came to MAG, I've had a better income," says Ly. "My standard of living improved and my children could go to school."
Wasn't she afraid of the explosive devices? "Yes, I did, especially when I started work," she says. "But I was trained properly and now I feel safe." Her family also agrees that she pursues this dangerous job.
Every day, MAG teams search the country inch by inch using metal detectors. It is important to make Vietnam safe again for agriculture and construction. A Herculean task: In 2022, MAG 14 destroyed 615 explosive devices, clearing just ten square kilometers of land. If explosive devices are found, MAG employees either render them harmless on site or take them to a demolition site for safe destruction.
Meanwhile, there is a hotline for locals to report possible sightings of duds. Then MAG country director Goring is usually called with her team for a more detailed investigation.
Part of the work: Sensitize the population
Pham Van Dong (49), for example, discovered a rocket in his garden in rural Quang Tri Province when he was about to fill up new soil there. MAG employees immediately came to inspect it after he reported the find. "I've found a lot of UXOs," says Dong. "Now we know how to report them, but before that we didn't know what to do."
Raising public awareness of the hotline is an important part of MAG's work. The organization runs ads on social media inviting villagers to events and informing them about the organization's work.
Although the deadly relics of the Vietnam War are still claiming victims to this day, the people have also found a way to cope with the trauma through the clean-up work. Thai Van Ninh, who also detects mines for MAG, lost his then twelve-year-old brother to a dud. He was only six years old himself then. "He was walking home from school. He unknowingly picked up an explosive device, which exploded when he tried to throw it."
The loss was very painful. "That's why I've always been aware of the danger of explosive devices," says Ninh. "That's what motivated me to join MAG. Working here helps me to heal – and help others at the same time."
Source: Stern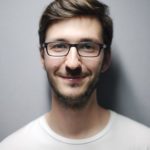 I have been working in the news industry for over 6 years, first as a reporter and now as an editor. I have covered politics extensively, and my work has appeared in major newspapers and online news outlets around the world. In addition to my writing, I also contribute regularly to 24 Hours World.