Moscow alone is in control: According to Belarusian ruler Alexander Lukashenko, Russia has already transferred the first tactical nuclear weapons to the neighboring country.
According to the Belarusian ruler Alexander Lukashenko, Russia has started stationing tactical nuclear weapons in the neighboring country. Lukashenko confirmed this in Moscow after a meeting with President Vladimir Putin. The number of weapons and storage locations were also determined. Lukashenko did not give any details. "I'm not going to talk about the number and the deployment," he said.
Putin made concrete decisions and signed a corresponding decree, the Belarusian ruler added. Verbal agreements were thus sealed. According to earlier information, the weapons are to be stationed on the border with Poland. Russia has been waging a war of aggression against Ukraine for more than 15 months and has repeatedly threatened to use nuclear weapons.
Control and decision on deployment only on the Moscow side
Earlier, the Russian Defense Minister Sergei Shoigu had declared at a contract signing in Minsk that the control and decision on the use of nuclear weapons lay exclusively with Moscow. Defense Minister Viktor Chrenin signed for Belarus. He gave the reason for the stationing: "Today, the "collective" West is exerting unprecedented pressure in all areas of national security on both Belarus and Russia." Putin also justified the stationing with the fact that the United States has had nuclear weapons in Europe for years, including in Germany.
After voluntarily surrendering its nuclear weapons after the collapse of the Soviet Union, Belarus is now receiving nuclear missiles for the first time since the 1990s. To this end, Lukashenko had the constitution amended so that a nuclear-weapon-free status is no longer stipulated. Belarusian soldiers have already been trained in Russia to use Iskander missiles, which can carry nuclear warheads. Several Belarusian fighter jets have also been converted to the new weapons.
Lukashenko has been in Moscow since Wednesday. After speculation about his health, he smiled contentedly on state television. On Tuesday he said he had contracted a virus. Because of the many appointments, he had no time to heal. "But I don't intend to die, folks. You'll be dealing with me for a long time," said the 68-year-old. Lukashenko, considered Europe's last dictator, has been in power for more than a quarter of a century.
Source: Stern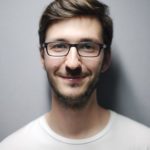 I have been working in the news industry for over 6 years, first as a reporter and now as an editor. I have covered politics extensively, and my work has appeared in major newspapers and online news outlets around the world. In addition to my writing, I also contribute regularly to 24 Hours World.