The German soldiers stationed in Lithuania have been separated from their families for months. Some of them are now unexpectedly seeing each other earlier – if only for 24 hours.
First a firm hug, then a heartfelt kiss and finally a few tears of joy – happy scenes took place on the runway of the airport in the Lithuanian capital Vilnius on Monday evening.
While the sun is just setting orange-red, twelve Bundeswehr soldiers stationed here see their wives, mothers or children for the first time in months. "I think it's cool. After four months, almost only with a picture, it's a great feeling," says Captain Patrik Huch, who has only spoken to his wife Mareike via video chat for this long time.
Thanks from the Federal President
The soldiers and their family members have the Federal President to thank for the fact that they can now hold each other again in front of the air force Airbus that had just landed. Frank-Walter Steinmeier came to Vilnius to give a speech at a conference on German-Lithuanian relations on the occasion of the city's 700th anniversary. He wanted to take the opportunity to thank not only the German soldiers stationed here for their commitment, but also their families at home.
The servicewomen and men are valued for what they do to protect freedom and democracy, says Steinmeier when he meets the relatives for the first time in the government terminal at Berlin Airport on Monday evening. But perhaps it has not been sufficiently taken into account that this has its prerequisites. "And the prerequisites are to a large extent up to you, to be laid at home." He knows how much changes for families when, for example, the man is sent on a foreign assignment.
Mareike Huch is looking forward to her husband, but finds all the trappings with the Federal President "a bit more exciting," as she laughs before departure. "The trip is more exciting than meeting my husband because I know him. I know what to expect." Normally she would not see her husband again until the beginning/mid-August – but the fact that she is now with him for at least around 24 hours makes her smile later on the runway.
Protection of NATO's eastern flank
The Bundeswehr is leading a multinational battle group in Rukla, Lithuania, which serves to protect NATO's eastern flank against possible Russian aggression. They are usually stationed in the Baltic state for half a year and are then replaced by other units. Around 760 soldiers are currently stationed here, most of whom come from Panzergrenadierbataillon 401 in Hagenow (Mecklenburg-West Pomerania).
The relatives are relatively relaxed about the fact that their husbands and wives, fathers and mothers, sons and daughters are stationed in Rukla only around 100 kilometers from the Russian border. "For us as a family, this is a more reassuring place than when my husband was in Afghanistan," says Yvonne Haase. "There was more concern, greater fear." In these four months of 2010, the situation was simply more dangerous and communication was much more difficult. Today she has the feeling that her husband is a little tangible. "We are 883 kilometers apart. I always say: man, darling, I could be there in twelve hours if something is wrong."
Ilona Hufschmidt is visiting two relatives at the same time – her daughter and her son-in-law, both of whom are now serving here in Lithuania. She last saw her in February. "We always have the fear in the back of our minds that this could change," she says of the possible threat from Russia. But she's not really afraid for her daughter and son-in-law. "As long as Putin keeps his feet still, everything is fine."
Source: Stern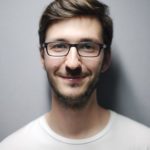 I have been working in the news industry for over 6 years, first as a reporter and now as an editor. I have covered politics extensively, and my work has appeared in major newspapers and online news outlets around the world. In addition to my writing, I also contribute regularly to 24 Hours World.