Japan's Prime Minister Fumio Kishida has fired his eldest son as his political secretary. This is due to his behavior during a celebration with relatives at his father's official residence.
Japan's Prime Minister Fumio Kishida has long been criticized for appointing his eldest son as his political secretary. Now he had to let him go. Shotaro Kishida's party photos from a celebration at the official residence became fatal. The celebration is said to have taken place at the end of last year, and photos of it made the rounds in the Japanese media last week. The 32-year-old could be seen jokingly posing with relatives at important places in the residence, for example on the red steps in front of the entrance or at a podium for press conferences.
At first, Kishida left it at a warning to his son. He rebuked him but had no plans to fire him, he said last week. However, the photos had caused criticism from the population and the opposition. According to surveys, Kishida's approval ratings had also fallen slightly. On Monday, the prime minister announced that he wanted to assume his responsibilities and listen to people's voices. His son's actions were "inappropriate" for his post and he decided to replace him so that he could take responsibility for his behavior. The Prime Minister himself greeted the guests at the beginning of the celebration, but did not stay afterwards, he explained. Kishida wants to fill his son's post later this week. He announced on Tuesday that he would repay his severance pay and other allowances to which he was entitled.
The son of the Japanese prime minister was criticized earlier this year

Shotaro Kishida had worked for his father since March 2020, and last October he was appointed his political secretary. It is not the first time in Japan that close family members have been nominated for political posts. For example, former Prime Minister Yasuo Fukuda also appointed his son as his political secretary at the time. Nevertheless, since his son's occupation, there has been criticism of the current Prime Minister Fumio Kishida, especially from opposition politicians.
Dispute over Hans-Georg Maassen
Right-wing sayings and Stasi informers: These politicians have already been banned from the CDU/CSU
He was accused of wanting to position his son as his political successor. It was only in January that there were negative headlines about Shotaro Kishida. He was accused of using official company cars for private shopping trips during his father's official state visits to Europe, Canada and the USA. The government said the purchases were part of his duties as political secretary.
Sources: , ,
Source: Stern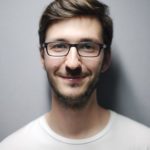 I have been working in the news industry for over 6 years, first as a reporter and now as an editor. I have covered politics extensively, and my work has appeared in major newspapers and online news outlets around the world. In addition to my writing, I also contribute regularly to 24 Hours World.