Embarrassing moment for Joe Biden: The 80-year-old US President lands on his pants during a public appearance in Colorado Springs. The White House gives the all-clear.
US President Joe Biden fell on an open stage while performing in the state of Colorado. Biden addressed graduates from a military academy in Colorado Springs on Thursday and attended the graduation ceremony there. As the 80-year-old walked across the stage at the end of the ceremony, he tripped and fell prone to the floor. Security forces helped him up. A White House official then tweeted that the President was fine. Biden tripped over a sandbag on stage.
On his return to Washington, Biden struggled to downplay the fall. Upon arriving at the White House, he joked with reporters about the incident with a play on words. Alluding to the sandbag, he said, "I got sandbagged." In English, the phrase means something like: "I was tricked." Biden smiled and started a short hop in front of the journalists.
Oldest President ever
Biden moved into the White House in early 2021 as the oldest president of all time. At the end of April, the Democrat announced that he wanted to run for a second term in the November 2024 presidential election. Biden will be 81 when elected, and he would be 86 at the end of a possible second term.
Biden's age and suitability to run again for the presidency have long been the subject of debate, including within his own party. Republican rivals regularly use the president's irritating blunders and minor missteps to question his mental and physical fitness.
The Democrat has stumbled and fallen on a number of occasions during his tenure — as have other presidents before him. With increasing age and the approaching election campaign, however, Biden is under special scrutiny.
Trump refrains from attack
One of his Republican competitors in the election campaign, ex-President Donald Trump, who is usually not stingy with malice about his successor in office, reacted with unusual restraint. "I hope he didn't hurt himself," Trump said at a performance in the state of Iowa, looking at Biden. "The whole thing is crazy," added the 76-year-old. "You have to be careful there. Even if you have to tiptoe down a ramp."
Trump was referring to a similar moment in which he had himself ridiculed: In June 2020, as president, he appeared extremely unsure of himself on the sidelines of a speech at the West Point Military Academy when he descended a ramp from the stage. The ramp was made of steel and had no railings, he was wearing slippery shoes with leather soles and didn't want to fall, Trump later said as justification. The ex-president will be 77 in a few days, making him only slightly younger than Biden. Trump also wants to run again in the 2024 presidential election.
Source: Stern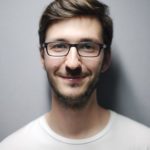 I have been working in the news industry for over 6 years, first as a reporter and now as an editor. I have covered politics extensively, and my work has appeared in major newspapers and online news outlets around the world. In addition to my writing, I also contribute regularly to 24 Hours World.