In India, stray dogs are more likely to attack people, sometimes fatally. What to do when there are many street dogs – but at the same time a lot of compassion for the animals in society?
Like out of a horror movie: Dogs attack a child in a parking lot. The animals pull at the clothes, bite the boy's arms, legs and face. The five-year-old later died. According to the media, this happened in March in the Indian city of Hyderabad, for example. Similar reports are read in the media in India every few days. That's why there are also guide articles. "How do you protect yourself when a stray dog ​​attacks? Here are 5 tips," wrote the Hindustan Times recently. For example, she advised: avoid direct eye contact, keep your distance, don't run away.
The Indian Constitution actually emphasizes the coexistence of humans and other living beings and compassion towards them. Stray dogs, cats, cows and monkeys are regularly seen on the streets of Indian cities. But the many attacks by street dogs have led to repeated criticism of the state sterilization program for stray dogs and calls for more drastic measures, such as the targeted killing of the dogs, to get the problem under control.
Some want to kill the street dogs

Those who are in favor of killing street dogs argue that this is not brutal and is also practiced in the USA. A dog needs an owner to take care of it. If this is not the case, he has to go to a reception facility. Then he could be adopted from there or maybe killed. Last year, the state of Kerala asked the Supreme Court to allow certain dogs to be killed, but the request was denied.
"If violence against animals cannot be condoned, that does not mean that dogs must be allowed free rein on the streets," writes urbanization expert Ramanath Jha of the Observer Research Foundation think tank in the capital New Delhi on his organization's website: "It gives news from many cities all the time about deaths, bites and vicious street dogs. This makes life dangerous and difficult – especially for children and the elderly."
Jha argues that the government's dog sterilization program has so far failed in its goal of reducing the number of street dogs. The costs for the program are high and there is not enough money.
The sterilization program is funded by local governments and private donations. It is mainly carried out by non-governmental organizations. They sterilize street dogs and vaccinate them against rabies.
Travel Trends 2023
These cities are the most desirable travel destinations in the coming year
Animal rights activists defend the dogs

The non-governmental organisations, but also dog lovers and animal rights activists, are infuriated by the killing proposals that are circulating. Ayesha Christina from the non-governmental organization Neighborhood Woof in New Delhi says: "It's a good system. It just has to be implemented more effectively and more broadly." She adds: "Some critics say only aggressive and biting dogs should be killed. But who can decide exactly which dogs those are?"
According to government estimates, there were around 15.3 million street dogs in India in 2019. The country has around 1.4 billion inhabitants.
A number of experts believe that the dog estimate is too low. Veterinarian Gowri Yale from the NGO Mission Rabies is quoted by the Times of India as saying: "We started working in Goa in 2016 and were told that there was an estimated dog population of 30,000. But we realized that the population was around 130,000."
According to data presented in the Indian Parliament, more than 1.9 million dog bites were reported in 2022. But many believe that there is a high number of unreported cases.
A third of rabies deaths occur in India

The World Health Organization (WHO) also estimates that 18,000 to 20,000 people die from rabies in India each year – accounting for around a third of rabies deaths worldwide. The disease can usually be prevented with a vaccine. It is transmitted primarily from dogs to humans through saliva.
Dogs are actually friendly by nature and only attack in exceptional circumstances, says Ambika Shukla of People for Animals, which also participates in the sterilization program. For example, when males are in heat or females have just given birth to young and want to protect them. Or if other dogs came into the territory. "The state program helps in all these situations by sterilizing and vaccinating," says Shukla.
The debate about street dogs remains heated in Indian media and social media. The government hopes to get the rabies problem under control by 2030. Ayesha Christina of Neighborhood Woof in New Delhi finds that goal difficult to achieve. This is how animal lovers fed the street dogs every day – this in no way contributed to the shrinking of the population.
Source: Stern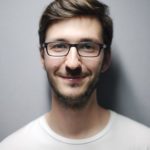 I have been working in the news industry for over 6 years, first as a reporter and now as an editor. I have covered politics extensively, and my work has appeared in major newspapers and online news outlets around the world. In addition to my writing, I also contribute regularly to 24 Hours World.