In the EU there is always a massive dispute about the issue of migration. At a meeting of interior ministers, a breakthrough was achieved in the negotiations for a far-reaching reform of the EU asylum system.
After years of negotiations, a large majority of EU states have agreed on plans for a far-reaching reform of the EU asylum system. Above all, people who are not fleeing war or political persecution should be deterred. An overview:
Why is?
At least since the refugee crisis of 2015/2016, it has been clear that the applicable EU asylum rules need to be revised. At that time, countries like Greece were overwhelmed with a mass influx of people from countries like Syria and hundreds of thousands were able to move on to other EU countries without being registered. This actually shouldn't have happened, because according to the so-called Dublin Regulation, asylum seekers should be registered where they first entered the European Union. This country is usually also responsible for the asylum application.
What should happen now?
The core of the reform proposals are measures that are intended to lead to a significant reduction in the influx of people without a right to protection. Anyone entering the country from a country that is considered relatively safe could in future come to a strictly controlled reception facility under conditions similar to detention after crossing the border. Ideally, it would then be checked within twelve weeks whether the applicant has a chance of asylum – if not, he should be sent back immediately. In addition, the monitoring and deportation of rejected asylum seekers should be made easier, for example by collecting more data about them and storing them centrally.
How many people is it about?
The number of asylum applications in the EU has recently increased significantly again after a decline during the corona pandemic. According to official figures, 881,200 initial applications were made in the 27 member states last year. Compared to the previous year, this means an increase of 64 percent. On average in the EU, not even every second application is approved.
Where are most migrants currently arriving?
Italy is particularly affected. According to the UN refugee agency UNHCR, more than 50,000 migrants have already been registered there this year. Most of them came from Tunisia, Egypt and Bangladesh and therefore had almost no prospects of being able to stay legally.
What should happen in the future to those seeking protection who are given the opportunity to seek asylum when they cross the border?
According to the current plans, they would go through a normal procedure as before, i.e. usually in the member states at the EU's external borders. However, when countries are confronted with a very large influx of people, they should be able to apply for support from other member states via a solidarity mechanism. A certain number of people seeking protection would then come to other countries via a distribution key. States that do not want to participate would have to make compensation payments for every person not admitted.
Why were the negotiations so difficult?
The reason for this was different interests and attitudes towards migration in the EU countries. Countries such as Italy, which are currently particularly hard hit by migration, only want to take on more responsibility for the procedures in their own country if they are guaranteed significantly more solidarity from other countries in return. Their leverage was the current situation, in which many migrants, having arrived from countries like Tunisia, can simply continue to other countries like Austria, Germany or France. Countries like Hungary, on the other hand, would like to close the EU's external borders completely and not participate in the redistribution of refugees.
What about war refugees from Ukraine?
Because of a special regulation, people from Ukraine enjoy temporary protection in the EU without having to apply for asylum. For this reason, the discussions currently have no immediate significance for them.
What did the federal government want?
In the negotiations, the federal government had emphatically advocated that families with children be exempted from the so-called border procedures. In order to make the breakthrough possible, however, she ultimately had to accept that this could be possible. After the decision, however, Federal Interior Minister Nancy Faeser said that the federal government, together with Portugal, Ireland and Luxembourg, will continue to advocate exceptions. It is also conceivable that the EU Parliament will push through changes. It has a say in the reform and will negotiate the project with representatives of the EU states in the coming months.
How did the federal government argue?
With regard to the border procedures, Faeser pointed out that this was a relatively small group. She said on Thursday in Luxembourg that it is not about families from Afghanistan or Syria, for example, because only people with a low chance of being granted international protection should go into the border procedure. The average recognition rates per country should be used for this purpose.
Will fewer asylum seekers come to Germany now?
It's still difficult to say. Germany would probably have to take in several thousand people a year from the external border states via the solidarity mechanism. At the same time, far fewer people could come illegally. Germany would also benefit if – which is being discussed – the return transfers are simplified according to the Dublin rules.
What's next?
The next step is negotiations with the European Parliament, which has a say on the issue. Ideally, the talks should be concluded before the end of the year. Then the laws could be passed before the European elections in June 2024. If this does not succeed, the changed political balance of power could make renegotiations necessary.
Council of the EU on the reform of the EU asylum system UNHCR figures on migration across the Mediterranean Pro Asyl on the reform plans
Source: Stern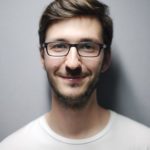 I have been working in the news industry for over 6 years, first as a reporter and now as an editor. I have covered politics extensively, and my work has appeared in major newspapers and online news outlets around the world. In addition to my writing, I also contribute regularly to 24 Hours World.