Karin Prien is criticized for a statement about her green cabinet colleague. The reason: You reduce Touré to your migration background. The CDU politician calls the allegations "absurd".
The CDU politician and Minister of Education of Schleswig-Holstein, Karin Prien, has come under criticism for a statement about her cabinet colleague Aminata Touré (Greens).
In the discussion about determining safe countries of origin in asylum policy, the deputy federal chairwoman of the CDU said on NDR Info about the state social affairs minister Touré: "Of course, Aminata Touré is shaped by her own flight history. But in the end, as a politician, you have to be able to to detach a bit from your own fate and to stand beside yourself and also to support decisions that hurt you personally." Prien defended himself against the criticism.
Schleswig-Holstein's SPD leader, Serpil Midyatli, accused Prien of slipping up, for which she had to apologize immediately. In her political assessment of safe countries of origin, Minister Touré reduced Prien to her personal background as a child of refugees.
Midyatli speaks of everyday racism
With her statement about her cabinet colleague, Prien provides the best evidence of how everyday racism works. "That is absolutely unworthy of a member of a state government that also sees itself expressly committed to a humanitarian migration policy." Touré was born in Schleswig-Holstein, emphasized the SPD state leader.
Violent criticism of Prien also came from the coalition camp. "The statement that an integration minister should free herself from her own flight history in the assessment of safe countries of origin is groundless and testifies to internalized racism," said the state spokeswoman for the Green Youth, Johanna Schierloh.
Prien defended himself against the attacks: "At the end of a long interview on migration policy, I was also asked about the biography of my cabinet colleague Aminata Touré. When asked about this, I aroused understanding for her personal perspective and also emphasized my own Jewish perspective."
It was only because the interview focused on this one sentence and the lack of context that the radio broadcast gave the impression that it in no way reflected her attitude. "It's completely absurd to accuse me of racism," said Prien. "I am vehemently opposed to any form of racism, and Aminata Touré, with whom I spoke about it today, knows that too. If my statement gave the wrong impression, I deeply regret it."
Source: Stern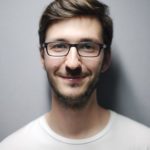 I have been working in the news industry for over 6 years, first as a reporter and now as an editor. I have covered politics extensively, and my work has appeared in major newspapers and online news outlets around the world. In addition to my writing, I also contribute regularly to 24 Hours World.