Ukraine, economy, artificial intelligence: British Prime Minister Sunak's visit to Washington covered many topics. He is celebrating the close ranks with US President Biden.
During the Prime Minister's first visit to the White House, US President Joe Biden and British Prime Minister Rishi Sunak invoked the transatlantic partnership between the two countries. In addition to deeper economic cooperation and ongoing support for Ukraine, the US and Great Britain also want to go in step with the regulation of artificial intelligence. "There is no country closer to us than Great Britain today," said Biden.
Washington and London are determined to build resilient, diversified and secure supply chains together and reduce strategic dependencies, the White House said after the Biden-Sunak meeting. They want to take a leading role in "future technologies" and ensure "that new technologies work for our democracies and our security and not against them," it said. In addition, it would be about "further strengthening our alliance in the areas of defence, health security and space travel".
"Countries like China and Russia are willing to manipulate and exploit our openness, steal our intellectual property, use technology for authoritarian purposes or deprive important resources like energy," Sunak said at the joint press conference. But they won't be able to do that. Sunak spoke of an economic partnership with the United States "for a new era that has never existed before."
UK plans summit on AI
Biden also stressed his confidence in London for leadership in regulating artificial intelligence. There is "no country in which we have more confidence" to master the challenges, said the US President. In view of the rapid development in the field, Great Britain is planning an international summit, which Sunak also discussed at the meeting with Biden.
On the subject of military support for Ukraine in the fight against Russia, Biden and Sunak reiterated their long-term support for Kiev. Kremlin chief Vladimir Putin believes the alliance is tiring and giving up, British Prime Minister Rishi Sunak said at a White House press conference on Thursday. "But that's not the case (…) We're not going anywhere." You will be there for Ukraine as long as it is necessary. Biden said they are also looking to long-term support to "deter future aggression."
Traditionally close ties
The meeting in the White House was the fourth between the US President and the British in four months. The British government was very keen in the run-up to emphasize this fact as a sign of the traditionally close ties across the Atlantic. It is still clear how Biden, during his recent visit to Northern Ireland to mark the 25th anniversary of the Good Friday Agreement, fobbed off the British Prime Minister with just a brief bilateral meeting in a hotel bar, before spending days in Ireland celebrating his descent from the Emerald Isle. British media were irritated.
The US Democrat, who is almost twice as old as the conservative Brit, later said that with his trip he wanted to make it clear to the British that they had to stick to the laboriously reached agreement with Brussels on the Brexit rules for Northern Ireland. One reason for Biden's skepticism is Britain's exit from the EU. Unlike his predecessor, Donald Trump, who promised Britain a swift major post-Brexit trade deal, Biden has never been a fan of Britain leaving the EU.
In the meantime, however, relations are said to have improved, diplomats said in the run-up to the visit. This is mainly due to the high British commitment to Ukraine. Time and again, Sunak has pushed forward with deliveries of weapons, be it main battle tanks, longer-range cruise missiles or the establishment of a "fighter jet coalition". After their meeting, however, Biden and Sunak did not talk publicly about more detailed plans for a possible delivery of American-design F-16 fighter jets to Ukraine.
Source: Stern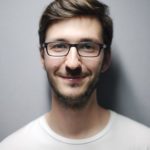 I have been working in the news industry for over 6 years, first as a reporter and now as an editor. I have covered politics extensively, and my work has appeared in major newspapers and online news outlets around the world. In addition to my writing, I also contribute regularly to 24 Hours World.