Last generation climate activists have been keeping the police on their toes for months. At the Church Congress, spokeswoman Hinrichs and Economics Minister Habeck exchanged blows directly.
According to Federal Minister of Economics Robert Habeck, the last generation group's pasting campaigns are damaging efforts to protect the climate. "This process prevents a majority for climate protection," said the Green politician on Friday at the Evangelical Church Congress in Nuremberg. "It's not helping with climate protection."
He also warned against subordinating everything to climate protection. "If we put the climate issue above everything (…) what does that lead to?" asked Habeck. Energy was also used for the Kirchentag, for screens, lighting and the arrival of tens of thousands of visitors. But would it be better not to hold the Kirchentag, he asked. "The question of guilt basically means that you are unable to act and think."
"Shouldn't I have had four sons because then CO2 emissions would be reduced? That's hopeless," said the minister. The question must therefore be: "How do we create climate neutrality under the conditions of a functioning society?"
It is important to take as many people as possible on the way to better climate protection, said Habeck: If politicians stop addressing people and taking them with them, don't work to ensure that there are majorities, then that opens up space for populism.
Habeck: Back on the path to finding a solution
In this context, he also acknowledged communicative omissions in the debate about his controversial heating law. His approach initially "didn't get through," he admitted. But in the meantime one is "back on a path of solution orientation". Habeck emphasized again: "This is a crucial law."
The spokeswoman for the last generation, Carla Hinrichs, responded to Habeck's criticism during a panel discussion: "Since when does the government consider the protest against itself to be right or wrong?"
She said she sees major contradictions in how she and her climate activist group are treated. The ambivalence shown to "we young people who are peacefully demonstrating for their lives" is enormous, "and it scares me," she said.
On the one hand, she was invited to the Church Congress to discuss with Economics Minister Habeck. On the other hand, "30 police officers stormed into my room at gunpoint." "There I sat with ten officers around me in my pajamas."
"Why me? Why is this happening?" She asked herself. Her answer: "You don't want to have to hear my voice anymore." Hinrichs said she should be intimidated. "That's why these police officers were standing in my room – because I'm protesting."
About two weeks ago, around 170 officers searched apartments and business premises in seven federal states during a raid against the last generation.
Much criticism after raid
The allegation against the members of the group, who repeatedly make headlines with controversial sticking actions, is the formation or support of a criminal organization. The activists deny being criminals, although several have been convicted of criminal offences, some to prison terms. The raid was criticized by many as excessive. The group complained that its members felt "treated like criminals".
The suspicion of a criminal organization entitled the police "to point a gun at me while I'm lying in my bed," Hinrichs said. But she won't let that stop her: "I can't just watch everything go down the drain." Shortly before the discussion, members of the Last Generation had glued themselves to the street in front of Nuremberg Central Station. Some of the asphalt around the eight activists was cut out, a police spokesman said. The climate protection group wrote on Twitter about this action: "No and Amen."
Environmental organizations managed without glue with a human chain in downtown Nuremberg, with which they called for more efforts to protect the climate. A strong sign should emanate from the Evangelical Church Congress: "We now want serious climate protection and there are many of us," said the Dean's Environment Officer, Ute Böhne, in advance. On Friday, the human chain connected Sebalder Platz in the city center with the headquarters of an energy supplier a few kilometers away.
Source: Stern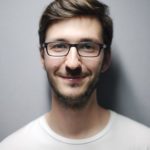 I have been working in the news industry for over 6 years, first as a reporter and now as an editor. I have covered politics extensively, and my work has appeared in major newspapers and online news outlets around the world. In addition to my writing, I also contribute regularly to 24 Hours World.