Julian Assange has been fighting for years against being handed over to the US judiciary, which accuses him of espionage. Now he has suffered another legal defeat.
The founder of the Wikileaks disclosure platform, Julian Assange, has again had to accept setbacks in the legal tug of war over his planned extradition to the USA. A judge in London's High Court rejected two appeals submitted by Assange's lawyers. This emerges from court documents that were available to the German Press Agency on Friday.
Assange wanted to appeal both the original court decision on his extradition and the UK government's extradition order. However, the judge ruled that both applications were inadmissible, according to the documents dated Tuesday.
The risk that the 51-year-old would actually be handed over to the United States is "now more real than ever," said the organization Reporters Without Borders (RSF) in response to the rejection. She called on the US government to "put an end to the relentless campaign against Assange". Addressing US President Joe Biden, RSF Managing Director Christian Mihr said: "Drop the charges, drop the case and allow Julian Assange to be released immediately."
Still optimistic
Assange's wife Stella wrote on Twitter that the Australian-born would make another application to the High Court in the coming week. This will be examined by two judges at a public hearing. "We remain optimistic that we will prevail and Julian will not be extradited to the US," Stella Assange wrote. Otherwise, according to the RSF, the only option is to go to the European Court of Human Rights. But it is questionable whether his decision could prevent extradition.
The legal tug of war over Assange has been going on for years. The US judiciary wants to put him on trial for allegations of espionage. If convicted, he faces up to 175 years in prison. Assange is accused of having, together with whistleblower Chelsea Manning, stolen and published classified material from US military operations in Iraq and Afghanistan, thereby endangering the lives of US informants. Supporters see Assange as a journalist who exposed war crimes.
Assange has been held in Belmarsh Maximum Security Prison in London since his arrest in April 2019. Previously, he had eluded law enforcement authorities for several years in the Ecuadorian embassy in the British capital.
Hoping for diplomatic efforts
In addition to the legal process in London, Assange's family and supporters are now increasingly hoping for diplomatic efforts. The Australian government is now campaigning for his release and an end to prosecution. Prime Minister Anthony Albanese expressed frustration with the case in an interview. "Enough is enough," he told Australian broadcaster ABC a few weeks ago. "I think the Assange case needs to be looked at in terms of what happened, what the allegations are and whether the time actually served is beyond what would be reasonable if proven," Albanese said.
WikiLeaks boss Kristinn Hrafnsson recently called on European governments to work for a release in a conversation with the dpa. In particular, he called on Federal Foreign Minister Annalena Baerbock, who supported Assange before she entered the government, to show more commitment.
Source: Stern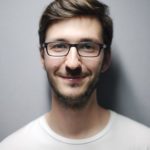 I have been working in the news industry for over 6 years, first as a reporter and now as an editor. I have covered politics extensively, and my work has appeared in major newspapers and online news outlets around the world. In addition to my writing, I also contribute regularly to 24 Hours World.