Donald Trump has been charged with dealing with classified documents after the end of his presidency. If convicted, he faces a year in prison. But a return to the White House could save him from that.
In the affair surrounding Donald Trump's handling of secret government documents, the noose around the former US President's neck is tightening. After months of investigations by Special Counsel Jack Smith, a grand jury has concluded that there is sufficient evidence to show that the 76-year-old has committed a crime. As a result, the US judiciary brought charges against Trump.
Although the US Department of Justice has not yet confirmed the prosecutor's initiative, it has been confirmed by Trump himself and his attorney Jim Trusty. His client was charged with seven counts, including knowingly keeping national defense secrets in violation of the Espionage Act, destroying or falsifying records, conspiracy, making false statements and obstructing justice, Trusty told CNN. The ex-president is due to appear in federal court in Miami next Tuesday.
Trump faces up to 20 years in prison if found guilty

There is still a long way to go before a court case or even a judgement. But if Trump is actually found guilty in the end, he faces several years in prison. Removing or destroying official documents is punishable by up to three years in prison, collecting, transmitting or losing defense information is punishable by up to 10 years in prison, and destroying or altering documents to hamper investigations is punishable by up to 20 years Jail.
But what if Donald Trump is re-elected US President before the gavel falls in the Miami courtroom?
He could sweep the matter off the table, . Should Trump actually win the election, as president he could also control the Justice Department, which is behind Special Counsel Smith's criminal investigation, and dismiss the case if it's still pending.
So far, Trump is only one of ten contenders for the Republican nomination. In order to be able to run in the presidential election at all, he first has to beat his inner-party competition out of the field in the primaries of the "Grand Old Party". And then, in the actual election on November 5, 2024, he must also defeat incumbent President Joe Biden, which he failed once before.
Presidential Election 2024
Mike Pence is entering the race for the White House – but these Republicans want to go there too
There is still a long way to go – with an uncertain end. What is certain, however, is that there is no US law preventing Trump from pursuing his ambitions for a second term in office and, if necessary, moving back into the White House despite the indictment. And if he can do that, he could possibly pull his neck out of the noose.
Source: Stern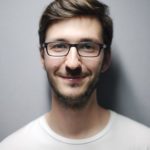 I have been working in the news industry for over 6 years, first as a reporter and now as an editor. I have covered politics extensively, and my work has appeared in major newspapers and online news outlets around the world. In addition to my writing, I also contribute regularly to 24 Hours World.