When it comes to names, the German state is not to be trifled with. The rules for changes are pretty strict. The traffic light coalition wants to make them smoother – within certain limits.
The rigid German naming law should become more flexible according to the will of the federal government. Couples and their children should be given more freedom when choosing their last name, as the cabinet decided on Wednesday in Berlin. In the future, both spouses should be able to have a double name.
"Frankly, German naming rights are no longer compatible with social reality in this country," said Justice Minister Marco Buschmann (FDP). "There are many couples who want to live together on an equal footing, and who also want to express this, for example, want to use real double names. We make that possible."
According to the federal government, the changes are to come into force on May 1, 2025, so that the registry offices have enough time to make the change. Which, by the way, is not planned: A merging of names, in which "Müller" and "Özcan" would become "Mülcan" or "Özler".
More double names
If Mrs. Müller and Mr. Özcan marry, both should be able to use a double name in the future – regardless of the order and whether with or without a hyphen. Even if one of the two originally had a different birth name – for example Ms. Müller was called Schmidt before her first marriage – this can become part of the new double name. Components of double names that have already been used can also become part of the new double name.
Either way, the following applies: there should still be no endless chains of names, two names are the end. If you already have a triple name like Müller-Meier-Özcan, you can keep it. Neither partner should be allowed to use different double names.
Children of spouses should also receive the common double name after birth. Incidentally, children should also be able to have a double name if their parents do not have one and regardless of whether they are married. Married names are reserved for married couples or people in registered civil partnerships.
Until now, none of this was possible. According to current law, only one spouse can have a double name, and children usually cannot be given one.
Change of birth name as an adult
Adults who want to change their name should be able to do this more easily in the future – provided they use their parents' names. So far, you need an important reason for this. In the future, you can change the name of one parent to that of the other or adopt a double name from the names of both. Likewise, people who were given a double name as a child should shorten it to just one of its components.
stepchildren and children of divorce
Children should be able to change their last name more easily if their parents separate. Stepchildren who have been given the name of a stepparent should be able to reverse the name change more easily if their biological parent has divorced or if the child no longer lives in the stepfamily household.
If the father or mother gives up their married name after a divorce, a child who lives with this parent should be able to easily get the same surname. In the case of children over the age of five, this should require their consent, and in principle there should also be no change against the will of the other parent.
Adoption as an adult
Anyone who is adopted as an adult should be able to keep their previous name in the future if they object before the adoption. So far this has not been possible, at most a double name would be possible if there were serious reasons. A double name from the previous name and the adoptive name should remain possible, without serious reasons.
Name endings for national minorities
Peculiarities of national minorities in terms of naming law and foreign naming traditions should be given more space. Sorbs should be able to change their surnames into females, as well as Slavic surnames. "Kral" would then become "Kralowa," the ministry said. The same applies to children from such families.
Danes and Frisians should also be able to form surnames that correspond to their respective traditions. For Frisians, these are maiden names formed from a parent's first name, for example Jansen in department of Jan as the father's or mother's first name, the ministry said. For Danes, these are birth names that include the surname of a close relative such as a grandfather and do not contain a hyphen. An example would be Albertsen Christensen.
Not all name changes are recorded
The reform only deals with family-related name changes that are regulated under civil law, i.e. questions that arise as a result of marriage, divorce, birth or adoption. The so-called Self-Determination Act, in which people can have their names changed with the gender entry, on the other hand, concerns public law.
The new regulations should apply to German citizens and to foreigners if one of their spouses or parents lives in Germany.
The practice: who usually takes whose name
In a heterosexual marriage, according to her research, the woman takes the man's name 71.9 percent of the time, said linguist Anne Rosar in an interview with "Zeit". Only 16.2 percent of couples opted for separate married names, 6.2 percent for a double-bar surname and only 5.7 percent of men took their wife's surname.
Source: Stern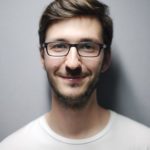 I have been working in the news industry for over 6 years, first as a reporter and now as an editor. I have covered politics extensively, and my work has appeared in major newspapers and online news outlets around the world. In addition to my writing, I also contribute regularly to 24 Hours World.