While the ex-president stays away from the debate and prefers to position himself elsewhere, his opponents discuss abortion bans, the Ukraine war, immigration – and little about Trump.
In the first internal party television debate of the Republicans for the US presidential election in 2024, the applicants exchanged blows on factual issues – attacks on their popular opponent Donald Trump were largely absent.
The ex-president, who is clearly leading the field in polls, canceled his participation in the debate yesterday in Milwaukee in advance. Instead, he gave former Fox News host Tucker Carlson an interview that was taped days ago and released just before the debate began on short message service X, formerly Twitter.
DeSantis cannot convince
On the stage in Milwaukee, Florida Governor Ron DeSantis emphasized that the next US administration must cut government spending, make the country independent of energy imports and demand more financial aid from Europe for Ukraine. According to surveys, the 44-year-old is the most promising of the eight applicants who took part in the television debate. However, he is more than 30 percentage points behind Trump in most surveys. According to initial analyzes by commentators at CNN and Fox News, DeSantis is unlikely to have succeeded in setting new accents with his appearance and clearly gaining favor with voters.
His party competitors on stage were also noticeably reluctant to criticize the former president, even though Trump has to answer for four criminal cases and is expected in court in Georgia today. Vivek Ramaswamy, an entrepreneur who ranks third behind DeSantis in the polls, even said that Trump was the best president of the 21st century for him. If he moves into the White House himself, he will pardon Trump if convicted, the 38-year-old said.
Ex-Vice Pence is holding back
Ramaswamy had gained ground among Republican voters in the past few weeks and is currently seen as a surprise from the election campaign so far. Among other things, he declared that he considered the "climate change agenda" to be a lie and urged that US financial support for Russia-invaded Ukraine should be reduced. The former UN ambassador Nikki Haley attacked him for this – for many the most sensational moment of the debate. She said of Ramaswamy's support for Vladimir Putin and attitude towards Ukraine: "This guy is a killer and you prefer this killer to a pro-American country."
Former Vice President Mike Pence expressed cautious criticism of Trump. "He asked me to put him above the Constitution," Pence said of Trump's attempts to get his then-deputy vice president not to confirm Democrat Joe Biden's 2020 election victory. "I chose the Constitution and would do it again and again," Pence said.
Other topics of the two-hour TV debate included abortion bans, school policy and the fight against illegal immigration on the southern border of the United States with Mexico.
Trump in parallel interview
In the interview with Tucker Carlson that was published at the same time, Trump repeated his lie, among other things, that he actually won the 2020 election and was cheated out of the presidency. When asked by Carlson if he was afraid of the US facing civil war, Trump said: "I don't know. But I can say: There's a level of passion that I've never seen before, there's a level of passion Hate I've never seen before. And that might be a bad mix."
If you want to be a Republican presidential candidate, you first have to prevail in the primary elections in the individual states. For Republicans, voters in Iowa will be the first to decide their preferred candidate on January 15th. A new US President will then be elected on November 5, 2024. Incumbent Joe Biden wants to run again for the Democrats.
Source: Stern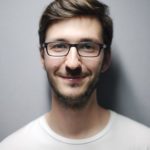 I have been working in the news industry for over 6 years, first as a reporter and now as an editor. I have covered politics extensively, and my work has appeared in major newspapers and online news outlets around the world. In addition to my writing, I also contribute regularly to 24 Hours World.