Official confirmation is still missing, but there are already initial reactions to the alleged death of the head of the Wagner mercenary group, Yevgeny Prigozhin. The assessments mostly point in one direction: Vladimir Putin.
There is still no official confirmation of the death of mercenary leader Yevgeny Prigozhin. However, the Telegram channel Gray Zone, which Prigozhin used to distribute his videos, reported the death of the head of the private army Wagner. A passenger list published by the Rozaviazia aviation authority includes Prigozhin's name and also that of the official Wagner commander, Dmitry Utkin. All ten occupants died, said the Russian civil defense.
In view of the increasing signs of Prigozhin's death, there are already initial reactions from politicians. "It was to be assumed that Prigozhin would pay for his attack on Putin with his life," said the chairwoman of the defense committee, Marie-Agnes Strack-Zimmermann (FDP), to the editorial network Germany and, with a view to Prigozhin, spoke of a "devil who getting involved with the devil". But it also shows "that Putin and his henchmen in the Kremlin are obviously very nervous," she added.
CDU foreign politician Roderich Kiesewetter suspects that Russian President Vladimir Putin ordered the death of the Wagner boss. "It was a matter of time," he said on Wednesday evening's "RTL Direkt" program. "The fact that things happened so quickly (…) and that ten more deaths were accepted shows the brutality of the Putin system," he said.
Prigozhin's death: also a warning for Germany?

Kiesewetter stressed that the alleged murder of Prigozhin was also a "warning" for Germany. "We must be clear that this system does not negotiate (…) and only understands the language of strength."
The CDU foreign politician and member of the Bundestag Norbert Röttgen sees President Putin weakened even after Prigozhin's death. "Either Putin or Prigozhin – that was the situation even after the canceled putsch," he told the editorial network Germany. "Whether the Wagner group beheaded by Putin will form a rebellion or will submit without a leader is an open question. But Putin's power system has cracked and he can no longer stop it."
Baerbock warns against speculation

German Foreign Minister Annalena Baerbock warned against speculation. The plane crash was only a few hours ago, so "you can't draw quick conclusions," said the Greens politician on Deutschlandfunk on Thursday. However, the incident underlines "that a system, that a power, that a dictatorship that is built on violence, that it only knows violence internally". "We've already seen that in a sad, dramatic way in previous years, where members of the opposition, where journalists, where ordinary people fell out of windows or were poisoned."
According to the Ukrainian presidential adviser Michailo Podoliak, Prigozhin signed his "death sentence" with his aborted march on Moscow in June. "Prigozhin signed his own death warrant the moment he stopped 200 kilometers from Moscow," Podoliak told the "Bild" newspaper. The uprising "scared" Putin. "Putin does not forgive anyone his own fear," he added.
US President Joe Biden also made an initial cautious assessment. He didn't know exactly what happened, but he wasn't surprised, Biden said while on vacation in the US state of California. When asked by reporters if he thought Putin was responsible for the crash, Biden said, "There's not much that's happening in Russia that Putin isn't behind." But he doesn't know enough to answer the question.
The exiled Belarusian opposition leader Svetlana Tichanovskaya wrote in the online service X (formerly Twitter) that "criminal Prigozhin" would be "missed by no one" in Belarus. He was "a murderer" and "should be remembered as such". In addition, "his death" may "dissolve the Wagner Group's presence in Belarus and reduce the threat to our country and our neighbors."
Source: Stern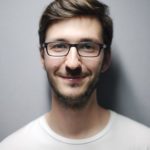 I have been working in the news industry for over 6 years, first as a reporter and now as an editor. I have covered politics extensively, and my work has appeared in major newspapers and online news outlets around the world. In addition to my writing, I also contribute regularly to 24 Hours World.