Time and again, right-wing religious forces in Israel try to restrict women in public space. Demonstrators want to protest against this in a strictly religious suburb of Tel Aviv.
Lee Hoffman Agiv is angry. Just like many other women in Israel. Since the beginning of the year, the 36-year-old has been active in the fight against the restructuring of the judiciary that Benjamin Netanyahu's right-wing religious government is pushing ahead with.
Like many of her fellow activists, the wine merchant from a town north of Tel Aviv sees the government's plan as a massive threat to women's rights in Israel. "I'm angry, disappointed, worried," the Israeli describes her feelings in the face of attempts by strictly religious members of the government to enforce more gender segregation in public spaces.
To prevent this, Hoffmann Agiv organizes actions by the group Bonot Alternativa (In German: women are building an alternative). On Thursday evening, thousands of women want to march in the Tel Aviv suburb of Bnei Brak, which is mainly home to strictly religious Jews. "We want to hoist the flag and say: People, we demand equality! We will not allow anyone to oust us from the public eye."
"Today, tens of thousands of women are already marching"
The entrepreneur has been involved in the sensational street protests in Israel since the beginning of the year. She also took part in the first "March of the Handmaids" in Jerusalem. Women in long red coats and white hoods demonstratively walked through the streets – a well-known motif at the rallies. The eye-catching clothing is inspired by Margaret Atwood's "The Handmaid's Report" – the story of a dictatorship in which women in particular are oppressed.
"We were 20 women on the first march," says Hoffmann Agiv. "Today, tens of thousands of women are already marching." That gives her hope. Dressing as a maid sends a "very strong message," she explains. "People on the street – men and women – saw us and burst into tears."
In recent weeks there have been repeated reports of attempts to restrict women in public spaces in Israel. These are an expression of a deep cultural divide between the country's secular majority and an ultra-Orthodox minority. Although this only makes up 13 percent of the population, it is represented by influential political parties. Because of their large number of children, it is also the fastest growing group in Israel. It is estimated that within four decades they could make up a third.
Netanyahu says Israel is a free country
Public transport is often the scene of this culture war. According to media reports, for example, in the city of Ashdod, a bus driver directed a group of teenage girls to the back of a bus and gave them blankets to cover themselves. In another incident, a woman was reportedly barred from boarding a bus altogether.
After these cases, Netanyahu emphasized that Israel is a free country "in which nobody will restrict who can use public transport or dictate who sits where." Hoffmann Agiv believes that he only reacted in this way because of the strong pressure from the protest movement and on social media.
Physicist Schikma Bressler, one of the figureheads of the months-long protests, said at the recent rally in Tel Aviv that they want a country based on the values ​​of justice, freedom and equality. "A Jewish and democratic state in which women can sit where they want and wear what they want," said the mother of five daughters.
Less than a fifth of ministerial posts are held by women
Ultra-Orthodox members of the government, on the other hand, want to expand the power of religious courts, which have only male judges. Environment Minister Idit Silman from the right-wing conservative ruling party Likud is committed to ensuring that men and women are only allowed to swim separately in nature parks at certain times.
However, this "pilot project" was initially stopped by Attorney General Gali Baharav-Miara. She is regarded as a representative of liberal, Western values, and has become a figure of hatred for many members of the government.
Fewer than a fifth of ministerial posts in Israel are held by women. In the previous government of the current opposition leader Jair Lapid, it was still a third. Even within the ministries, there are hardly any women in top positions. May Golan, a minister responsible for women's rights in the Netanyahu government, is opposed by the protest movement. She supports judicial reform and critics accuse her of not really working to improve the situation of women in Israel.
"They must see us, our pain, our anger"
With the march to Bnei Brak, the demonstrators want to ring alarm bells. "Many ultra-Orthodox have no access to the media," explains Hoffmann Agiv. "They must see us, our pain, our anger." She thinks a dialogue is possible. She emphasizes that the march is not intended as a provocation. "Whoever says that women in public space are a provocation has a problem."
Her two daughters, aged four and seven, also give her motivation for her grueling struggle. "The three of us also have German citizenship," says Hoffmann Agiv. You have already thought about leaving Israel. "But right now our fight isn't over, that's why we're here," she says. "My older daughter already understands that I am fighting for her future and that of her little sister. I will not raise my children in a dictatorship."
Source: Stern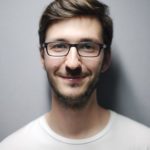 I have been working in the news industry for over 6 years, first as a reporter and now as an editor. I have covered politics extensively, and my work has appeared in major newspapers and online news outlets around the world. In addition to my writing, I also contribute regularly to 24 Hours World.