A plane carrying mercenary leader Yevgeny Prigozhin has crashed in Russia. Two months ago he had rehearsed a brief uprising against the Kremlin.
A business jet crashed between Moscow and St. Petersburg – the name of the mercenary leader Yevgeny Prigozhin is on the passenger list. What is known so far:
what we know
What it's about: An Embraer Legacy business jet, which was regularly used by Prigozhin and his private army Wagner, crashed. Russia's investigative authorities have initiated proceedings for violating air traffic safety regulations.
The occupants: There are ten people on the passenger list provided by the air traffic control authority unusually quickly, which therefore comes from the airline. Among them are Yevgeny Prigozhin and Dmitri Utkin, who is considered the military leader of the Wagner troupe. Russian civil defense has confirmed the deaths of all ten occupants of the plane.
Prigozhin and Wagner
Putin's minion: Prigozhin, long considered a favorite of President Vladimir Putin, has risen to become one of Russia's best-known men thanks to Wagner's involvement in the conquest of Bakhmut in eastern Ukraine. But he was also critical of Moscow's military leadership, and two months before the crash he spearheaded a short-lived insurgency that Putin described as a "treason." The Kremlin assured him of impunity if he left for Belarus in order to end the uprising.
Who is the Wagner troupe? A private army that the Kremlin has long used for its shadow wars in various regions of the world. Wagner mercenaries were active on the side of the separatists in Donbass long before the official outbreak of war against Ukraine. In Syria they fought as ground forces on the side of Moscow. Wagner is active in many African countries such as the Central African Republic and Mali. Aid for the regimes there ensured Russia's influence and Prigozhin's economic sinecure, for example in the exploitation of mineral resources.
Military base near the crash site
Crash site: The machine was on its way from Moscow to St. Petersburg. The Kuschenkino crash site is in the northern Russian region of Tver near Valday Lake, where Putin also has a residence. A military base and an anti-aircraft unit are stationed in the area. Eyewitnesses spoke of two loud explosions before the crash. The debris is widely scattered, suggesting the plane broke apart before impact.
Crash Time: The Embraer dropped massively at 6:19 p.m. local time (5:19 p.m. CEST), half an hour after takeoff. According to Flightradar24, the plane sank a good two kilometers within half a minute. It then stayed at an altitude of around six kilometers for a few seconds before falling. Before that there were no abnormalities during the flight.
What we don't know
Cause of the crash: So far there has only been speculation about the cause of the crash. The Gray Zone Telegram channel, which is close to Prigozhin, wrote that the plane was shot down by anti-aircraft guns. There is also talk of a bomb on board and technical problems.
Was Prigozhin really on board? Although he was on the passenger list, this does not prove that the oligarch was actually on board. There is no official confirmation of his death from the authorities, even if the Telegram account Gray Zone, which is close to Wagner, reported his death. An autopsy of the bodies is still pending. A cover-up action to disappear from the scene cannot be ruled out. Especially since the death of Prigozhin has already been reported twice prematurely. In 2019, he was believed to have died in a cargo plane crash in Africa, where his Wagner squad is active. His death was reported in eastern Ukraine last year. Both times, Prigozhin later turned up alive.
Source: Stern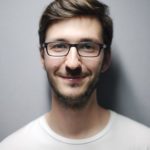 I have been working in the news industry for over 6 years, first as a reporter and now as an editor. I have covered politics extensively, and my work has appeared in major newspapers and online news outlets around the world. In addition to my writing, I also contribute regularly to 24 Hours World.