Ukraine celebrates its independence in 1991 every year. The day is again overshadowed by the Russian war of aggression. The news at a glance
A year and a half of war: On Ukraine's Independence Day, President Volodymyr Zelenskyy swore his compatriots to work together to ward off the Russian attack. Chancellor Olaf Scholz also paid tribute to Ukraine's fight against "Russia's brutal aggression" on Thursday. New commitments to Kiev for anti-aircraft missiles and possibly fighter jets came from Norway. At the same time, Federal Foreign Minister Annalena Baerbock admitted that Western sanctions did not weaken Moscow as much as hoped.
On February 24, 2022, Russia began its invasion of Ukraine – exactly 18 months ago. Also on Thursday, Ukraine celebrated its national holiday commemorating independence since August 24, 1991. In the capital Kiev, passers-by took the opportunity to take photos against the backdrop of downed tanks and howitzers. However, the war is tugging hard at the country. Tens of thousands of people were killed or injured. According to the UN, at least 545 children were killed.
Ukrainian commando action in Crimea
In Russia on Thursday, almost everything revolved around the alleged death of mercenary leader Yevgeny Prigozhin, who is said to have crashed in a plane. Initially, however, this had no discernible effect on the course of the war in Ukraine. For months, Ukrainian troops have been struggling to recapture territory with a tough counteroffensive. Despite this, Moscow still controls almost a fifth of its neighbor's territory, including the Black Sea peninsula of Crimea, which was annexed in 2014.
In western Crimea, fighting broke out between Russian forces and a Ukrainian commando unit. Both sides confirmed this, but presented the outcome differently. The Ukrainian military intelligence service announced that some of its units had landed in Crimea in a special operation and had "completed all tasks". However, Russian media reported that the attack was repelled and the attackers were killed.
Zelenskyy appeals to Ukrainian unity
As so often, President Zelenskyy addressed the Ukrainians in a video message on Independence Day and said: "In a great war there are no small things. Nothing is unimportant. Nobody is unimportant. This applies to people as well as deeds and words." He thanked in particular soldiers, armament workers, electricians, journalists, deminers, teachers, doctors and athletes for their commitment and recalled the sacrifices made.
Chancellor Scholz addressed Ukraine on Platform X – formerly Twitter -: "Today you are celebrating the independence and freedom of your nation. These are exactly the principles that your entire country is defending in its courageous fight against Russia's brutal aggression."
Foreign Minister Baerbock also paid tribute to the courage and "unbridled will to live in peace" of the Ukrainians. The Green politician wrote about the war: "Every day is one day too many. Every day is an obligation for us to do everything we can to ensure that Ukraine can live in peace again like we can."
Commitments from Norway
Regarding the debate about a possible German delivery of Taurus cruise missiles to Ukraine, Baerbock said on Deutschlandfunk that "technical details" still had to be clarified. It is important not just to promise something, "but that it is then delivered and works and that the different systems interlock. And that now also applies to other measures such as cruise missiles".
Germany has already made a number of weapon systems available to Kiev, including the modern Iris-T air defense system. Norway now wants to deliver more missiles for this, as became known during a visit by Prime Minister Jonas Gahr Støre to Kiev. According to reports from TV2 and NRK, Norway has also offered Ukraine F-16 fighter jets – the third country after Denmark and the Netherlands. A number was not given. The Norwegian government initially made no mention of the jets.
Baerbock disappointed by the effects of Russia sanctions
In addition to massive military and civilian support for Ukraine, Kiev's western partners have also decided on severe economic sanctions since the beginning of the war in order to put pressure on Russia. Among other things, the European Union has drastically reduced imports of Russian energy and cut exports of many products.
But in an interview with journalist Stephan Lamby, Baerbock said about the effect of such measures: "Actually, economic sanctions would have economic effects. But that's not the case." She added: "We have seen that rational decisions, rational measures taken between civilized governments cannot end this war." Most recently, the Russian economy had grown while the German economy was weakening.
Source: Stern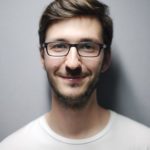 I have been working in the news industry for over 6 years, first as a reporter and now as an editor. I have covered politics extensively, and my work has appeared in major newspapers and online news outlets around the world. In addition to my writing, I also contribute regularly to 24 Hours World.